Five new infrastructure projects for Badakhshan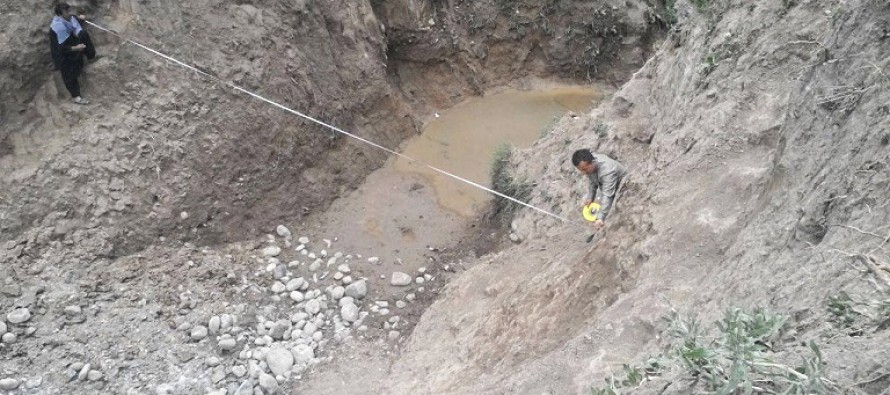 Badakshan's provincial government officially launched the start of five construction projects located in Yaftal, Tagab, Argo, Darayum and the provincial capital Feyzabad on Sunday.
The projects include the construction of a protection wall, a bridge and a boundary wall for a women's garden as well as the rehabilitation of an irrigation canal and a health centre.
Benefitting over 42,000 Afghans, all projects are funded by the Afghan-German Cooperation and implemented by Badakhshan's local authorities at a total cost of over AFN 9 million.
"The residents of Khoja Eshtul village faced many challenges due to the lack of a bridge across the valley. There was no connection between the school and the village. During rainy season, the floods blocked the roads and students could not go to school. The new bridge's construction addresses the main problem of the village. Finally, we will be able to send our children to school without concerns," said Mohammad Sakhi, Head of the Community Development Council in Argo district's Khoja Eshtul village.
Regarding the protection wall in Yaftal district that will benefit about 4,000 locals, the Head of the Community Development Council, Abdul Basir, emphasized: "Around 500 families live in Qatar Bed village. Between the residential houses, there is a very dangerous valley where around 200 families live. During rainy season, natural disasters like floods seriously affect their safety. The new protection wall can save many lives."
Rehabilitating the irrigation canal in Darayum, will serve about 8,000 Afghans living and working in the area. Samuillah Majid, a local elder in Darayum district, said: "Agriculture is the main occupation of the people in the Khami Mughultai and their livelihood depends on it. Currently, the irrigation canal's capacity in the villages does not meet the farmer's requirements for irrigating their land. The canal's rehabilitation will offer more opportunities for the farmers to improve their agricultural services and boost economic growth."
The local communities and responsible district administrations brought up these construction ideas, implemented by the respective line-departments, technically and financially supported by the Afghan-German Cooperation's programme to promote good governance (RCD).
As part of the Germany Cooperation with Afghanistan, the Regional Capacity Development (RCD) is financed by the German Federal Ministry for Economic Cooperation and Development (BMZ) and implemented by Deutsche Gesellschaft für Internationale Zusammenarbeit (GIZ) GmbH. In six provinces in northern Afghanistan, RCD supports its partners' development priorities in the provinces and districts, while at the same time providing training and coaching programmes for civil servants. With its broad range of activities, RCD aims at increasing Afghan ownership of the development process, strengthening state institutions and promoting transparency and inclusiveness.
---
---
Related Articles
The only road leading from the capital of Kunar to Nuristan has been blocked due to security concerns for the
Production of marble has increased by 57% in Maidan Wardan province, the Afghan Ministry of Mines and Petroleum reports. In
Iranian government has announced its agreement to distribute lands to Afghan businessmen at the Chahbahar port in Iran, where they