Flood protection facilities provided to villages in Badakhshan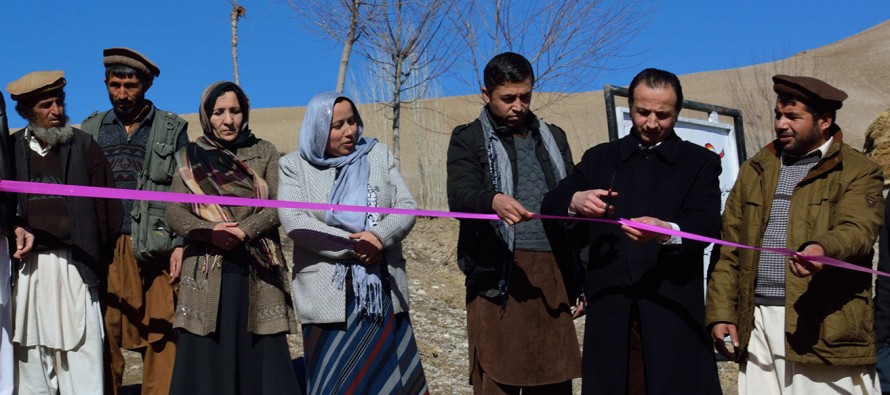 Four villages located in one of Badakhshan's most vulnerable areas for natural disasters were provided with flood protection facilities on Wednesday.
The 6.4mn AFN German-funded facilities included two where to purchase viagra protection walls and irrigation canals in Khasar and Khurdakan villages and two protection walls and small dams in Jogani and Sangdara villages.
The new facilities will help viagra propecia buy online the residents to protect their farmland, orchards and residential houses from seasonal floods.
Mr. Abdul Rahim Farhat, the district governor of Shahr-e Bozorg, said, "Our communities were facing the loss of valuable farmland due to natural disasters. We also didn't have irrigation canals to water the land properly".
Shahr-e Bozorg is highly cheapest price viagra prone to natural disasters. Since 60 percent of the district's population are engaged in agriculture and livestock production activities, such events have a big impact on the people. Hence, the District Development Assembly (DDA) of Shahr-e Bozorg, in close coordination with the Provincial Governor's Office (PG) and the Department of Rural Rehabilitation and Development, identified the four villages as suitable for the infrastructure projects.
The CDCs implemented the infrastructure projects with technical support from the German program to prevent disasters in Badakhshan (BNDP) and with financial support from the German Ministry for Economic Cooperation and Development (BMZ).
More than 60 representatives of the PGO in Feyzabad, the district line departments, the District Development Assembly (DDA), as well as the Community Development Councils (CDCs) celebrated the official handover together with the communities.
Addressing the challenges of major natural disasters in Badakhshan province including flooding, avalanches and earthquakes, Germany and Afghanistan agreed to implement the BNDP program in four pilot districts. The districts were chosen according to their vulnerability based on a GIZ-supported newly developed risk map which identifies the most vulnerable places in Badakhshan. Based on these findings, suitable prevention measures are designed including small infrastructure but also capacity development projects. BNDP is financed by the BMZ and implemented by the Deutsche Gesellschaft für Internationale Zusammenarbeit (GIZ) GmbH.
---
---
Related Articles
The 10bn Turkmenistan-Afghanistan-Pakistan-India gas pipeline project will be inaugurated on 13th December in Turkmenistan. Turkmenistan's state-run gas company, Turkmengaz, will
Residents from various regions of Kabul city have complained about the poor conditions of the roads in the city. The
The United Nations Economic and Social Commission and the European Union plan to undertake a major infrastructure project that involves