Flour price goes up, gold goes down in Kabul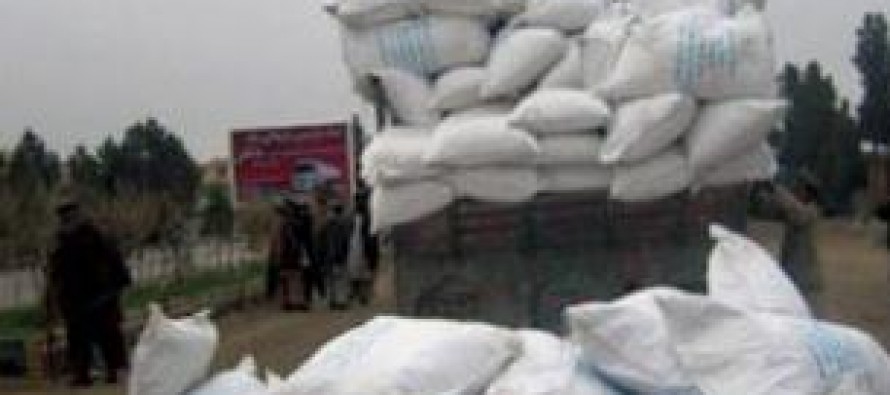 (Pajhwok Afghan News Weekly Price Report)-The price of flour edged up while gold went down and other daily-use items remained steady in Kabul during the outgoing week, market sources said on Thursday.
Food Traders' Union head, Fazal Rahman, said the price of a 50-kilogram Pakistani flour bag jumped from 1,440 to 1,450  AFN. The main cause of the hike was a price increase in Pakistan.
A kg of Vietnamese green tea was priced at 180 AFN, same quantity of African black tea at 210 AFN and a 49-kg sack of Pakistani sugar at 1,500 AFN — same as last week's.
But a retailer in Kart-i-Seh area, Khan Ali, sold a 50-kg bag of sugar for 1,700 AFN, a 49-kg sack of Pakistani flour for 1,550 AFN and a 24-kg bag of rice for 2,200 AFN.
He sold a 5-kg tin of Momin ghee for 440 AFN, a kilo of African black tea for 260 AFN and the same quantity of Vietnamese green tea for 240 AFN — higher than wholesale prices.
The price of gold also rose. Abdul Baseer, a jeweler in Lycée Maryam neighborhood, said the rate of one gram of Arabian gold fell from 2,100 AFN to 2,000 AFN and the Iranian variety from 1,800 to 1,750 AFN.
Basir linked the decrease in gold rates to the international market trends.
The prices of diesel, liquefied gas and petrol also remained unchanged. A filling station official in Wazirabad locality, Abdul Hadi, said a liter of diesel cost 60 AFN and the same quantity of petrol 58 AFN.
Mohammad Sharif, a liquefied gas seller in Kolola Pushta neighborhood, sold a kilo of the commodity for 50 AFN.
Moneychanger Ahmad Shah said the buying rate of one US dollar was 57.30 AFN, while 1,000 Pakistani rupees accounted for 553 AFN. Last week's exchange value of the dollar stood at 57.30 AFN and 1,000 Pakistani rupees at 563 AFN.
---
---
Related Articles
The Afghan ministry of higher education announced that a branch of Qatar University will open in Kabul. An agreement to
The German and Dutch governments signed an agreement to continue their joint program to promote rule of law in Kunduz
The Ministry of Agriculture and Livestock (MAIL) reported that the construction of 13 storehouses for horticultural products have been completed