FMC to make oil refinery in Afghanistan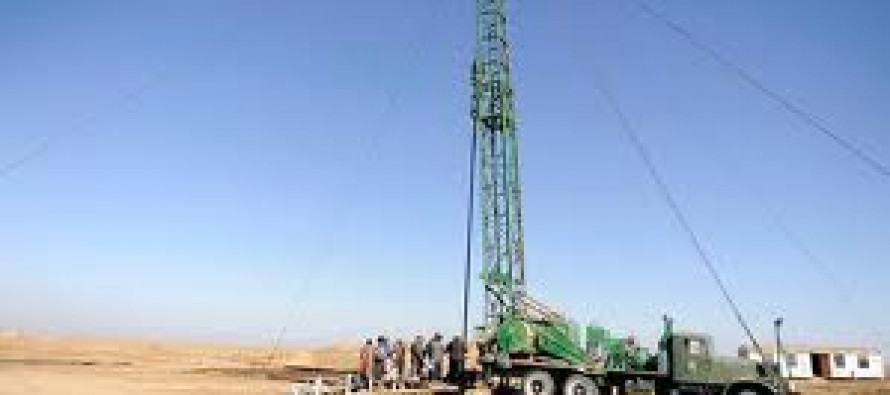 America's FMC oil and gas corporation would invest in refining Amu river oil in a joint venture with an Afghan company.
The oil refinery will have the capacity to refine 60 barrels of oil on a daily basis.
The contract for extraction of petroleum from the zone was awarded to the China National Petroleum Corporation (CNPC) last year.
The project would reward the government with USD 7 billion in revenue over the next 25 years with annual revenue of USD 400 million.
The success of the project would signal green light to foreign investors and would be a big step towards economic development.
150,000 barrels of oil are expected to be extracted from the wells until the end of this year and the production would be increased to 300,000 barrels until 2013. Afghanistan would soon be standing among other oil-rich nations.
FMC Corporation, with shareholders being Afghans and Americans, has announced that the oil refinery will be established in Jawzjan province in northern Afghanistan.
CNPC and FMC have signed a three year contract.
Wafiulah Iftekhar, Head of the Afghan Investment Support Agency (AISA), told BBC news that work on the refinery would be completed by 2015 and the refinery process would begin right away.
"The oil refinery would make Afghanistan a self-sufficient country. Refining the oil inside the country would make fuel available for local customers at a much lower price, ," said Mr. Iftekhar.
The refinery would generate employment opportunities to thousands of Afghans.
The Amu River basin is endowed with 87mn barrels of crude, offering Afghanistan a way to become financially independent after the withdrawal of foreign troops.
---
---
Related Articles
Afghan Ministry of Energy and Water has started work on a key dam project, with an investmen tof USD 450
The Afghan Foreign Minister Zalmai Rassoul said economic development requires improvement in security situation in Afghanistan. Addressing a press conference
Your clients and colleagues don't have time to engage fully with every e-mail they get. Some of them receive hundreds