FMIC holds international conference to address maternal and child health issues in Afghanistan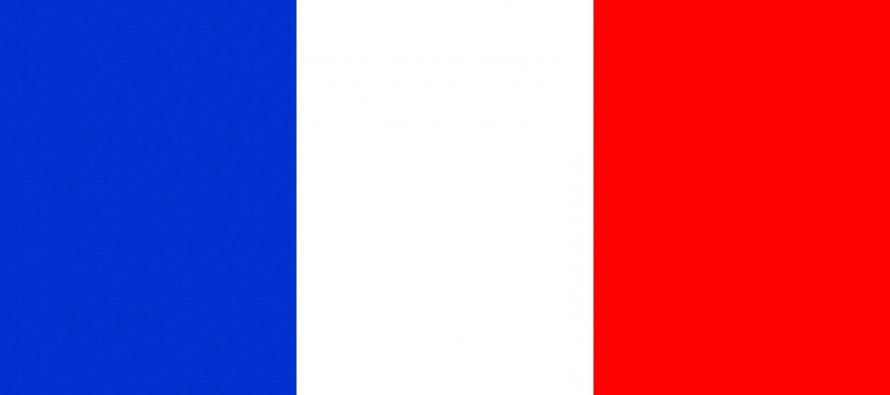 The French Medical Institute for Children (FMIC) organized its Third International Conference, "Moving towards Quality Healthcare for Mother and Child" to focus on new and innovative techniques for addressing current issues of maternal and child health in Afghanistan.
The two-day FMIC conference, held in the Grand Ballroom of the Kabul Serena Hotel on 5-6 October, brought together more than 400 local healthcare professionals from across Afghanistan. The conference offered a unique platform for establishing linkages and sharing expertise in healthcare amongst Afghan and international experts from Pakistan, France, Canada and Germany.
Afghan Public Health Minister Dr. Suraya Dalil referred to the Third FMIC International Conference as an event of international standing in her opening remarks.
"This Conference reaffirms the French Medical Institute for Children as a role model for other healthcare institutions in Afghanistan by bringing excellence in care to the peoples of Afghanistan and creating opportunities for local professionals to learn from local and international best practice in maternal and child care," said Minister Dalil.
The Diplomatic Representative of the Aga Khan Development Network (AKDN) in Afghanistan, Nurjehan Mawani, regarded the conference as an important platform to bring maternal and child care issues to the attention of medical professionals, the Afghan Government and the broader public.
The presence here of high-level government officials is a testimony of the commitment of the Government of Afghanistan towards provision of high quality health care in Afghanistan. The Aga Khan Development Network, through its health institutions and together with its partners, is honored to contribute to these efforts."
The conference theme echoed a long-term vision of FMIC which recently announced plans for expansion of its services to include maternal care through the construction of a new Women's Wing financed jointly by AKDN and the Government of France. The new building will take 18 months to complete and will offer 52 additional beds for obstetric and gynecological care, as well as a 15-bed neonatal intensive care unit – the first in Afghanistan.
In this connection, Regional CEO of Aga Khan University (AKU), Nadeem Mustafa Khan noted, "This is a very special time for FMIC because the institution is moving in line with the common vision of its four partners to establish a world-class mother and child hospital in Afghanistan.
AKU is also committed to continuing its support to academic activities in healthcare at FMIC and beyond."
Meanwhile, Head of Cooperation at the French Embassy, Aranud Dornon, applauded FMIC's work and remarked that the Government of France would continue to support FMIC's in its academic activities, in an effort to help build local research capacity in healthcare in Afghanistan.
In addition to its plans for expansion, FMIC has established a Post-Graduate Medical Education program in seven disciplines (pediatric medicine, pediatric surgery, orthopedics, pathology, radiology, cardiology, and anaesthesiology) which seeks to support the development of a local pool of qualified health care professionals. This initiative, implemented in partnership with the Ministry of Public Health and supported by the Government of Canada, will lead to 80 graduates in these seven disciplines over the next 5-year period.
"The Government of Canada is happy to be associated with FMIC through its support to the Post-Graduate Medical Education Program, and I was very pleased to hear that many of the residents presented at today's Conference," said Ambassador of Canada to Afghanistan, Deborah A. Lyons.
The Third FMIC International Conference provided a wide range of sessions covering all aspects of maternal and child health, including surgery and anaesthesia, diagnostics, orthopaedics, quality and patient safety and cardiology. In 2011 and 2012, FMIC organized two international conferences, "Paediatric Care in Afghanistan" and "From Paediatric Care to Child Health" with participants from over 10 countries engaging in comprehensive discussions of current health issues.
In the last six years, FMIC has introduced advanced techniques in pediatric care, such as pediatric cardiac surgery, spine surgery and laparoscopic surgeries for children. In 2009, the services of the FMIC were certified as compliant with ISO 9001:2008 standards, which reflects their quality. The hospital is also a hub for telemedicine in the country, providing services to hospitals in Bamyan, Faizabad, and Kandahar.
---
---
Related Articles
CoST Afghanistan report on transparency and accountability on the National Infrastructure Projects, highlights key challenges in the implementation and disclosure
Austria has pledged to donate 18mn Euros to the Afghan government after 2014 for the implementation of uplift projects. During
Ministry of Mines hosted a one day conference on introducing insurance to the employees of the ministry. Afghan Insurance Commissioner