Food and Fuel prices go down in Kabul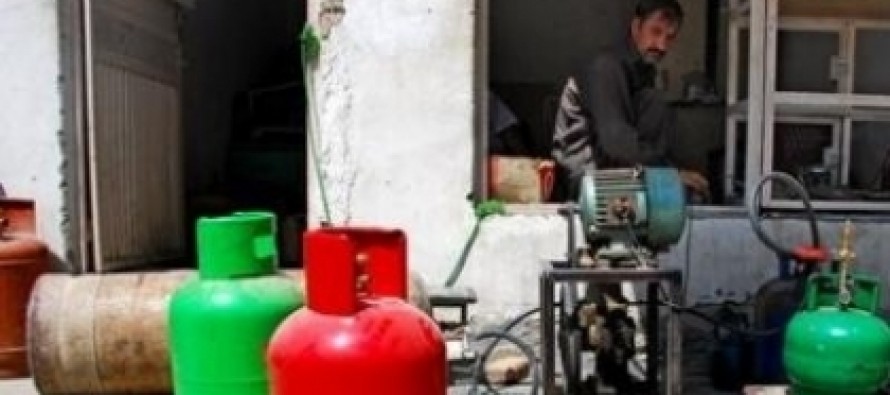 (Pajhwok Afghan News Weekly Price Report) The prices of liquefied petroleum gas (LPG), oil and some food items decreased, while the prices of dollar and Iranian gold increased during the outgoing week in capital Kabul, retailers said on Thursday.
Food items and fuel were among the initial requirements of the people, which prices had been always considered as unstable. But this week prices of relevant items were reported down.
One of LPG dealers, Mohammad Sharif, told Pajhwok Afghan News he sold one kilogram LPG for 53  AFN this week, compared to last week's price of 65  AFN. The rate of per 560 kilograms of peeled oak reduced from 7,500  AFN to 7,300  AFN, said Sultan Mohammad, a stall owner in Sarsabzi area. As past week, the rate of 560 kilograms of unpeeled oak stood at 2800  AFN and the same quantity of cedar at 6,800  AFN.
One liter of diesel stayed stable last week at the rate of 62  AFN per liter each, said Abdul Hadi, a filling station official in Wazirabad area. And firewood prices also stayed stable. Though one liter diesel was accounted for 62  AFN as last week, but the price of on liter of petrol dropped from 62  AFN to 57  AFN, a filling station in charge in Wazirabad locality, Abdul Hadi said.
According to Fazal Rahman, the Food Traders' Union head, a 50-kg bag of Pakistani sugar cost 1,500  AFN, but a 5-liter tin of Momin Ghee reduced from 390  AFN to 380  AFN.
As past week, one gram of Arabian gold sold by 2,000  AFN, while price of the same quantity of Iranian variety jumped from 1,600  AFN to 1,650  AFN, a jeweler in the Lycee-i-Maryam neighbourhood, Abdul Basir said. Meanwhile, a moneychanger Ahmad Shah said the buying rate of a US dollar was 56.60  AFN, while 1,000 Pakistani rupees accounted for 529  AFN. Last week's exchange value of the greenback stood at 56.45  AFN and 1,000 Pakistani rupees at 533  AFN, he recalled.
---
---
Related Articles
South Korean Ambassador Seong-doo Ahn once again assured the Afghan government that his country would continue to support Afghanistan's socioeconomic
Breshna Sherkat installed a power project, involving the installation of five transformers, in the central province of parwan. The project,
As many as 57 garden projects worth 50mn Afghanis have been implemented on rain-fed lands in northeastern Takhar province in