Food items and handicrafts made by Afghan women go on display in Herat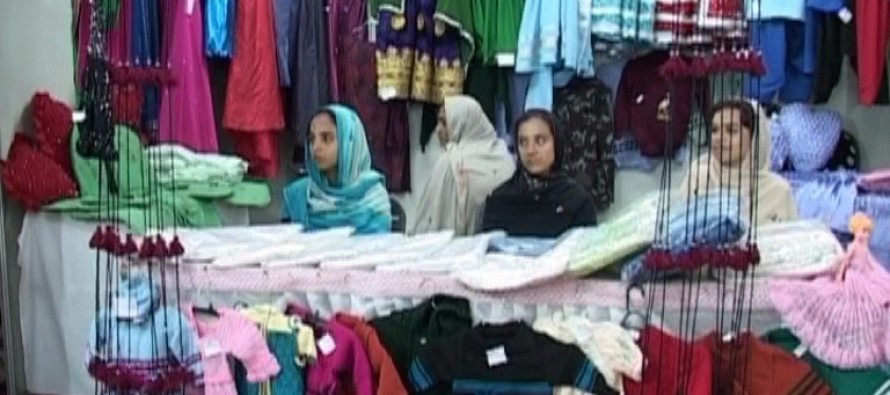 Women's Affairs department in Herat inaugurated a 3-day exhibition showcasing women-made handicrafts and food items in Khadijatul Kubai women's bazaar in eastern Herat province.
The exhibition was aimed at introducing food and other items used during the holy month of Ramadan to the people and to help attract people's attention towards women's handicrafts.
Displaying hand-made products and food items prepared by women and local industries, fifty stalls had been established.
According to the Pajhwok Afghan News, around 16 stalls at the exhibition showcased items produced by local industries. Visitors also evinced a keen interest in ice cream, biscuits and other stuff made by local industries.
One of the visitors, Mohammad Arif Irfan, believed the items at the show had affordable prices. He said it was a matter of pleasure that such things were locally produced.
---
---
Related Articles
Despite of many challenges for women entrepreneurs in Afghanistan, Baran, a female entrepreneur, has opened a Rugby store in Kabul.
The draft agreement on the five nation Lapis-Lazuli agreement was signed on Wednesday between Afghanistan, Turkmenistan, Azerbaijan, Georgia and Turkey.
A US$100 million Grant, to finance the Afghanistan System Enhancement for Health Action in Transition (SEHAT) Program, was signed today