Foreign imports hurting Afghan women's business in Balkh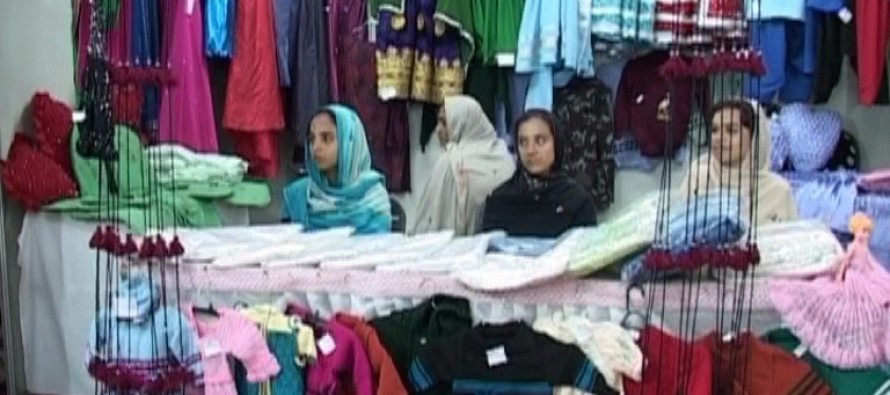 A number of businesswomen in Balkh have complained about the influx of imported goods hurting their business.
According to the provincial Women's Affairs Department, over 10,000 women run industries in Balkh and have active roles in business activities.
However, the major hurdle to their business growth is the lack of proper markets for their products.
Sub-standard, imported goods have taken over the market, as they appeal more to the consumers for their lower prices.
"Imported goods are of low quality, but most people buy them because their prices are low. Our products are of high quality but their rates are high compared to the imported goods, "Pajhwok Afghan News (PAN) quotes Atifa Quraish, a businesswoman in Balkh.
In the meantime, Women's Affiars Department said efforts were being made to resolve women's problems in the areas of business.
Department's Director Rabia Maryam said the Department would assist women in the areas of advertisement and marketing.
She added workshops, seminars and exhibitions have previously been held for businesswomen.
---
---
Related Articles
Prime Minister Narendra Modi lauded President Ashraf Ghani's wisdom and statesmanship, and his commitment to unity, peace and progress in
Officials of Kabul's Silo bakery said the company has started resuming operations in different areas including storing of wheat and
Dr. Guy Fipps, Texas A&M ArgiLife Extension Service irrigation engineer, received the Professional Engineer award of the Year by the