Foreign troop withdrawal, fear about impact of Afghan economy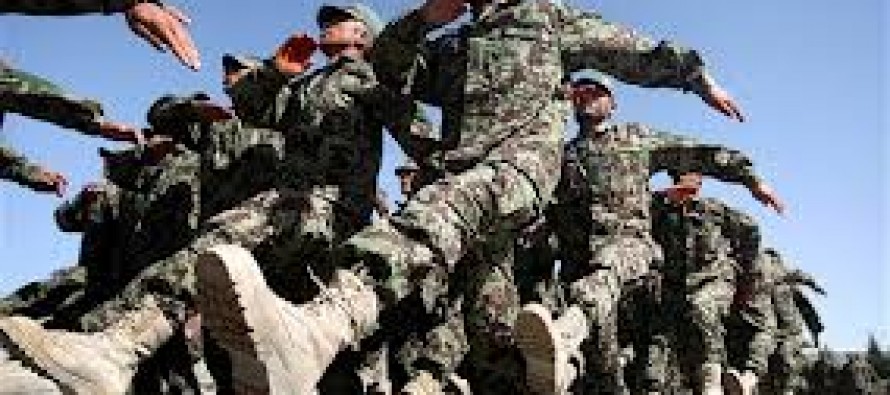 President Obama's announcement of troop withdrawal in 2014 has given rise to grave concerns about the future of the Afghan economy. Afghan and American officials fear that the pull back of American and other foreign forces will send the already struggling Afghan economy reeling.
Afghanistan's economy has over the past few years experienced a high growth rate of 9.1 %. After 2014 this growth is expected to be cut down by about half to 5.5 %.
 As troops withdraw, thousands of jobs held by Afghans under contracts financed by the State Department and USAID will be lost. The number of American civilians working in the country is also expected to go down significantly as the number of development projects decrease.
With consumption and growth declining, planners fear that the private sector will not produce sufficient jobs necessary to keep Afghans employed. This failure of the private sector will in turn push poverty higher and could lead some unemployed and struggling Afghans towards insurgency.
 Another aspect of this withdrawal is the question of ANA's (Afghan National Army) capacity to provide the necessary security for business and the private sector to thrive.  A possible security vacuum left by the pull out of foreign troops would create an arid and unsafe environment for investors. Efforts are being made on both the Afghan and NATO side to prepare ever growing Afghan army and for the responsibility they are to face after 2014. According to Chief of the General staff of the Afghan Army , General Karimi, " 80% of security operations in Afghanistan are led by Afghan National Security Forces, with ISAF enabling support".
Despite all the efforts of the International and national forces, many Afghan and US officials are skeptical that the ANA will be ready for the role thrust on its shoulders by 2014. Even the image of coordination that has been prevalent between NATO and ANA has been blemished by recent events, such as the accidental burning of the Holy Quran and the subsequent backlash.
With a difficult future on the horizon for the Afghan people and economy, it is essential for planners to use available funds wisely.  A balance needs to be found between the amount of money invested in the growth and maintenance of the ANA and the amount spent on the development and support of a teetering private sector.
According to Isabel Guerrero, the World Bank vice-president for the South Asia Region,  "the current assumption of having more than 300,000 troops would be too expensive. That would actually crowd out all the developmental expenditure that needs to happen."
All these concerns and complications are leading many to ask if this withdrawal is coming too early and whether the Afghan government, army, and the private sector will be able to handle all the complications that come hand in hand with this withdrawal.
---
---
Related Articles
The Government Russia Federation donated 41 trucks to the World Food Program to support food delivery operation in Afghanistan. The
Afghan industry leaders, small business owners and public sector representatives on 18 May met in Mazar-e-Sharif to explore provincial trade
Seventy members of the Lower House of the Parliament or the Wlesi Jirga signed papers on Saturday for summoning nearly