Forged money flooding Kabul markets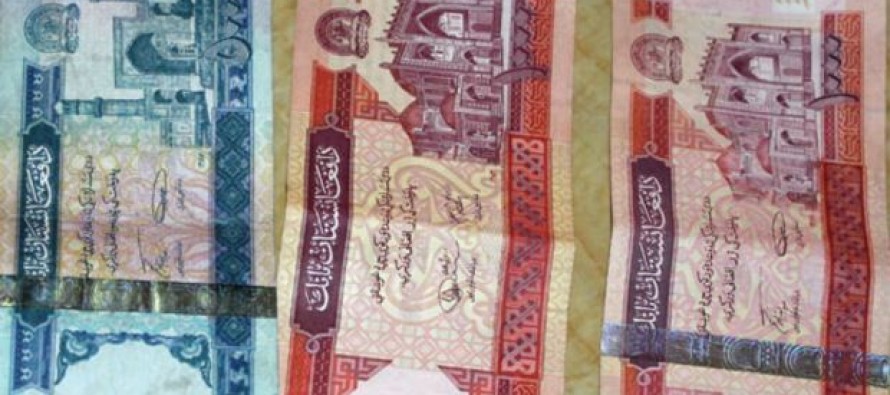 A number of residents and moneyexchangers have expressed their concerns about the rising circulation of counterfeit money in the market.
Many moneyexchangers have given up their business as a result of increase in the printing of forged 500 and 1000 banknotes.
Some residents claim that availability of counterfeit foreign currencies is also on the rise in the Sarai Shahzada market, Kabul's main financial market.
These residents believe the fake money makes its way to the Afghan market from Pakistan and Iran.
"I work 500 AFN a day, and yesterday, I was swindled with a fake Rs 500 note. My hard work went to waste."
"This is hurting our business. The main source of this fake money is Pakistan and Iran."
"I used to be a moneyexchanger. I shut down my business after I was paid with fake money several times."
The residents call on the Afghan government to prevent counterfeit money from entering the Afghan market.
Meanwhile, officials of the moneyexchangers union at the Sarai Shahzada confirm the presence of forged banknotes in various currencies including Afghanis, US dollars, Euros, Indian and Pakistani rupees.
Leader of the Union, Mohammad Hashim Ghaznavi, said the neighboring countries try to harm Afghan economy through this.
"There are, certainly, fake 500 and 1000 Afghani banknotes circulating the market. About 20 days ago, a man was trying to sell counterfeit 300,000 Indian rupees. We referred him to the police right away as soon as we discovered."
Head of the Afghan Development Bank (ADB) Noorullah Delawari acknowledged that the fake money floods Afghan market through neighboring countries, without specifying any country.
"There are two kinds of forged money in the market. One is a photocopied version. The other one is printed using developed technology—one that can be found in one of the neighboring countries."
Mr. Delawari urged Afghan security forces to assist in this regard.
The central bank's officials cited increase in the usage of foreign currencies in Afghan markets as another main threat to the Afghan economy.
According to reports, many border provinces utilize foreign currencies like Iranian Rial and Pakistani rupees.
Officials of the central bank said their efforts stopping this have been in vain, as the public does not cooperate with them.
---
---
Related Articles
The foundation stones for two major  projects worth around  $4 million were laid in northern Balkh province by Indian ambassador
The National Solidarity Program of the Ministry of Rural Rehabilitation and Development (MRRD/NSP) in Kunduz province completed implementation of 35
The 4th Central Asian Trade Forum (CATF) is due to be held on October 29-30, 2014 in Rixos Hotel in