Former Afghan Woman Refugee Wins New Hampshire State Legislature Primary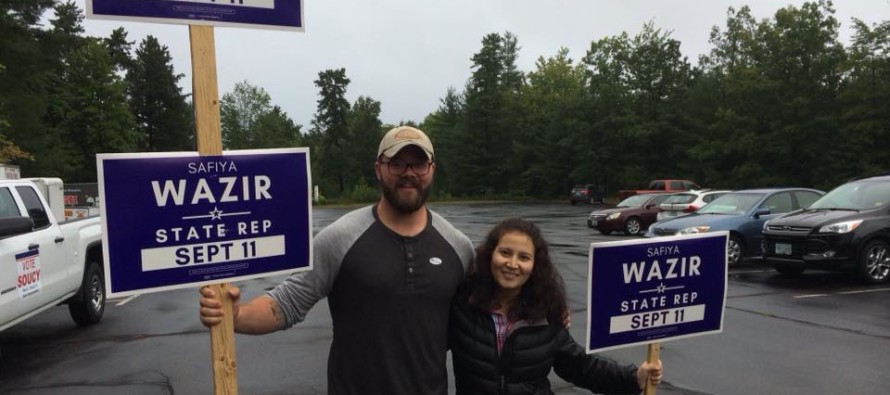 Safiya Wazir, a 27-year-old former Afghan refugee, won the New Hampshire state democratic primary on Tuesday night.
She beat out four-term New Hampshire state Representative Dick Patten and is on her way to become the fist refugee to ever serve in public office in the state, if she wins the general elections in November.
Wazir is a mother of two kids and is currently running for office while pregnant. She went door-to-door campaigning for enacting paid family leave and Medicaid expansion.
Her opponent, Patten, ran a negative campaign against her, claiming her lack of experience and refugee status would hurt her chances of winning.
"They were very excited there was someone new running for the State House," Wazir told the Concord Monitor. "It gives me so much energy to be backed from the people themselves. It's driven me to be positive."
Wazir's family left Afghanistan in 2007 and she arrived in Concord, the capital of the northeastern state, that same year.
---
Related Articles
Agriculture and Livestock Department in Samangan has reported that almond yield in Samangan has increased by 20%. Head of the
Japanese Ambassador Reiichiro Takahashi signed a contract on pledging USD 11 million in aid for improving wheat seeds quality with
A shocking report from military watchdog Special Inspector General for Afghanistan Reconstruction (SIGAR) shows that the Department of Defense (DOD)