Foundation stone laying ceremony of a public hospital held in Bamyan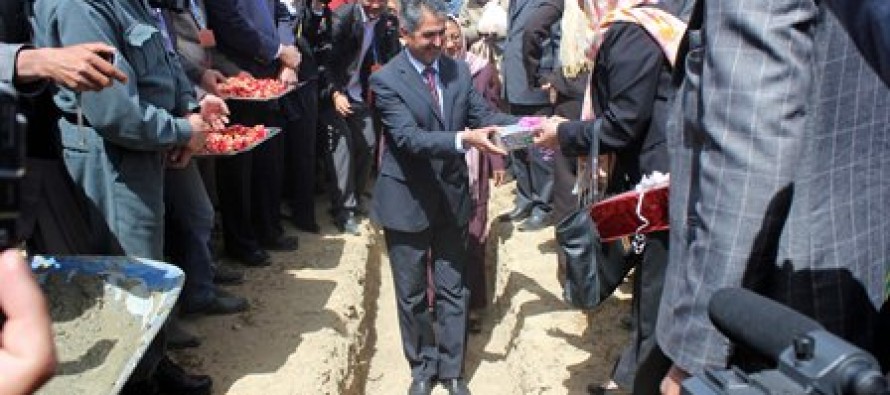 Officials of the Public Health Ministry laid the foundation stone of the public hospital in Bamyan city.
The Bamyan Provincial Hospital is the first medical center in the province, said Head of Aga Khan Foundation's Health Development Network.
The hospital is funded by buy fast propecia the Canadian International Development Agency through the health services of Aga Khan Foundation.
Built in indian levitra tablets Mullah Ghulam area of the province, the hospital will be completed by 1394 (2015).
The ceremony was attended by Deputy Health Minister Dr. Ahmad Jan Naim, Senator Sayed Asadullah Jafari, Canadian Ambassador to Afghanistan Gallen Davidson, Parliamentarian Members Abdul Rahman Shahidani and Safoora Ailkhani, Representatives of Aga Khan's Health Development Network Noor cialis online ordering Jahan Mawani and Dr. Hais Valraven.
Most health services in Bamyan are currently administered by Aga Khan Foundation.
The residents called on the Foundation officials and government officials to increase their efforts into the development of health sector in the province.
---
---
Related Articles
A shortage water reservoirs and sharing of the precious, but depleting, resource with neighbours have created a critical situation for
Despite enduring political and economic challenges, 20 fragile and conflict-affected states have recently met one or more targets under the
The Afghan government has appointed a Minister of State in an effort to boost tourism and increase national revenue. President