Fuel and gold prices down in Kabul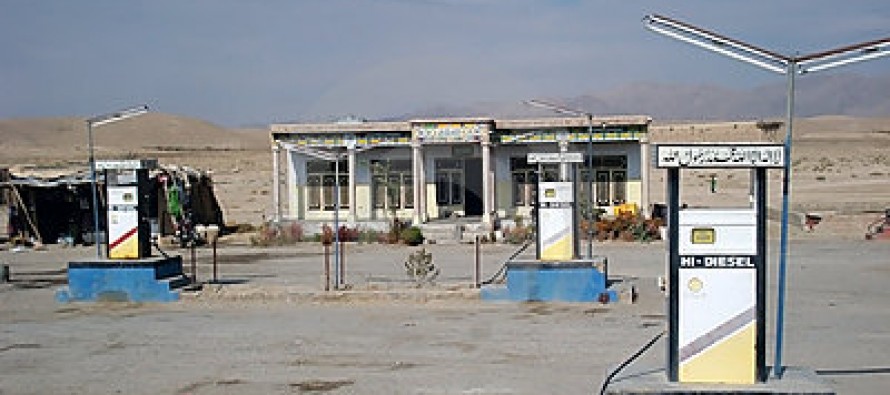 Pajhwok Afghan News Weekly Price Report: The price of diesel, liquefied petroleum gas (LPG) and gold fell, but food rates remained unchanged during the outgoing week in Kabul, retailers said on Thursday.
The rate of one litre of diesel fell from 60 afs to 59 afs, Ghulam Rassoul, in charge of the Saleem Caravan pump station in Kabul, linked the reduction to an increase in fuel imports.
Mohammad Sharif, an LPG dealer in the Taimani neighbourhood, said the price of one kilogram of liquefied gas had slumped from 45 to 42 afs — thanks to declining demand.
Similarly, one gram of Iranian gold cost 1,800 afs, compared with 1,850afs last week, said Abdul Basir, a jeweller in the Lycee-i-Maryam locality. One gram of the Arabian variety fell from 2,200 to 2,150afs.
The rate of a 50-kg bag of Pakistani sugar remained stable at 1,650afs, a 24-kilgram bag of rice 1,680afs, said Food Traders' Union head Haji Fazal Rahman. A five-kg tin of ghee was priced at 400afs — the same as last week.
Moneychanger Ahmad Shah said the buying rate of one US dollar was 54.95afs, while 1,000 Pakistani rupees accounted 550afs. Last week's exchange value of the greenback stood at 54.75afs and 1,000 Pakistani rupees at 544 afs, he concluded.
---
---
Related Articles
Afghanistan is repeatedly pinched as the west tightens its sanctions against Iran. Afghani currency has dropped to its lowest value
Working to expand markets for Afghan businesses, Anwar-ul-Haq Ahadi, minister of Commerce and Industries, signed a contract worth USD 11
Germany has pledged to rebuild the 40 year old power dam in Pul-e-Khumri, the capital of northern Baghlan province, in