Fuel price up, gold down in Kabul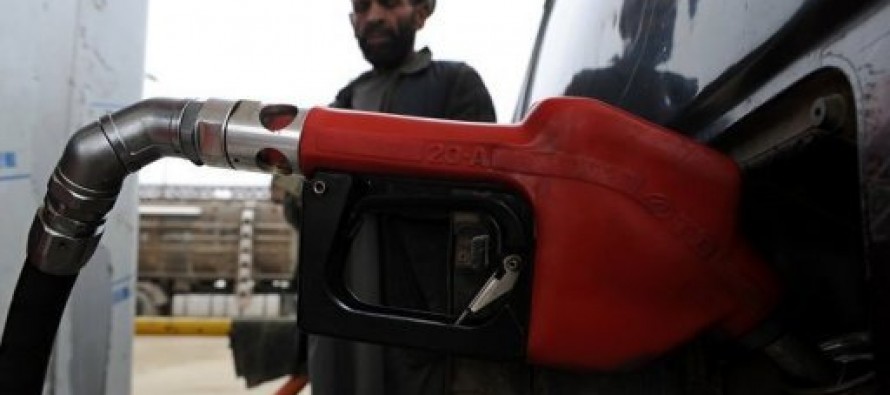 (Pajhwok Afghan News Weekly Price Report) Prices of gold declined and of fuel jumped during the outgoing week in Kabul, where daily-use commodities stayed stable, retailers said on Thursday.
One gram of Arabian gold declined from 2,200 afghanis to 2,150 AFN while the same quantity of Iranian variety sold for 1,750 AFN against last week's 1,800 AFN. Jeweler Abdul Basir linked the surge to international market trends.
One liter of diesel registered two afghanis increase reaching 65 AFN and petrol cost 63 AFN, showing the same increase, said Abdul Hadi, a filling station manager in Wazirabad area.
A gas dealer in the Kolola Pushta neighborhood, Mohammad Sharif, said sold per kg at 47 AFN.
A 50-kilogram bag of Pakistani sugar cost 1,750 AFN, a 24-kg bag of rice 1,800 AFN and a 49-kig bag of flour 1250 AFN, the same rates as last week's, Food Traders' Union head Haji Fazal Rahman said.
A 5-kg tin of Momin ghee priced at 400 AFN, a kilo of African black tea at 210 AFN and the same quantity of Indonesian green tea was sold for 175 AFN, he said.
But wholesale prices varied from retail rates in parts of the city. Khan Ali, a shopkeeper in the Kart-i-Seh area, sold a 24-kg sack of Pakistani rice for 2,200 AFN and a 50-kg bag of sugar for 1,950 AFN.
He sold a 49-kg sack of Pakistani flour for 1,300 AFN, a 5-kg tin of ghee for 460 AFN, a kilo of African back tea for 270 AFN and Indonesian green tea for 230 AFN.
Moneychanger Ahmad Shah said the buying rate of a US dollar was 56.80 AFN, while 1,000 Pakistani rupees accounted for 542 AFN.
Last week's exchange value of the greenback stood at 56.50  AFN and 1,000 Pakistani rupees at 549  AFN, he recalled.
---
---
Related Articles
A number of Ghazni residents complain about absence of reconstruction projects in areas where security has improved with the deployment
The World Bank has funded establishment of orchards for men and women in western Ghor province to help them meet
The Integrity Watch Afghanistan (IWA) and the Afghan Coalition for Transparency and Accountability (ACTA) urged the Afghan government to incorporate