Fuel prices down in Kabul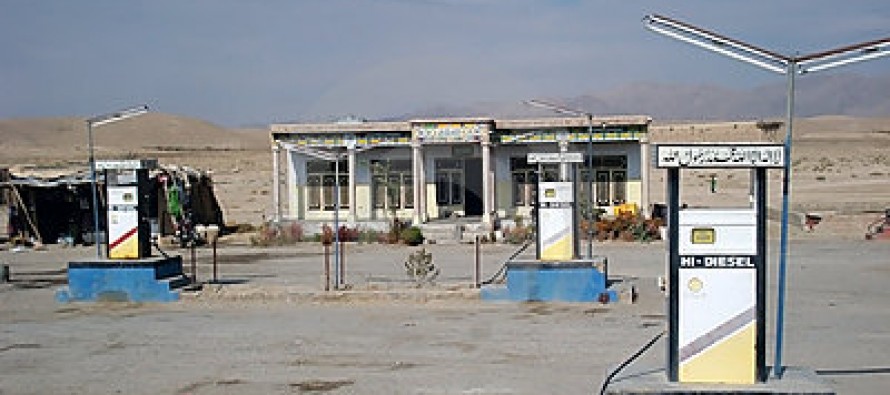 Zarghona Salehi (PAN)- Prices of petroleum products dipped during the outgoing week in Kabul, with rates of other essential daily-use commodities staying stable, dealers said on Thursday.
A litre of petrol cost 55 afs and diesel 60 afs against their respective last week's prices of 56afs and 61afs, said Abdul Hakim, who owns a filling station in the Wazirabad locality.
A Taimani-based seller, Ahmad, said he sold a kilo of gas for 62afs against its last week's price of 65afs.
A firewood stall owner in the Dasht-i-Barchi area, Hajji Sultan, said 560 kg of unpeeled oak sold for 500afs and cedar for 6,800afs.
Food prices remained unchanged during the week as a 50-kilogram bag of Pakistani sugar cost 1,850 afs, the same amount of Pakistani flour 1100 afs, and as much Pakistani rice accounted for 3,200 afs, said Haji Fazal Rahman, the Food Traders' Union head.
A 5-kg tin of Momin Ghar ghee was sold for 420 afs, a kilo of African black tea for 200 afs and the same quantity of Indonesian green tea for 175 afs, he added.
The price of one gram of Arabian gold was 2,350afs while the same quantity of Iranian variety sold for 1,950afs, the same prices as last week's, said Abdul Basir, a jeweller in the Lycee-i-Maryam neighbourhood.
Moneychanger Ahmad Shah said the buying rate of a US dollar was 52.14 afs, while 1,000 Pakistani rupees accounted for 534afs.
Last week's exchange value of the greenback stood at 52.20 afs and 1,000 Pakistani rupees at 535 afs, he said.
---
---
Related Articles
King Amanullah Khan dreamed of modernizing Afghanistan. He was a self-described revolutionary but was forced into exile in 1929, with
The Afghan government is hoping to see fruitful results from the upcoming Sixth Regional Economic Cooperation Conferences for Afghanistan (RECCA
Officials at Afghanistan's Embassy in the United Arab Emirates called on the government to step in on the dispute between