Fuel prices increasing in Afghanistan with the arrival of the winter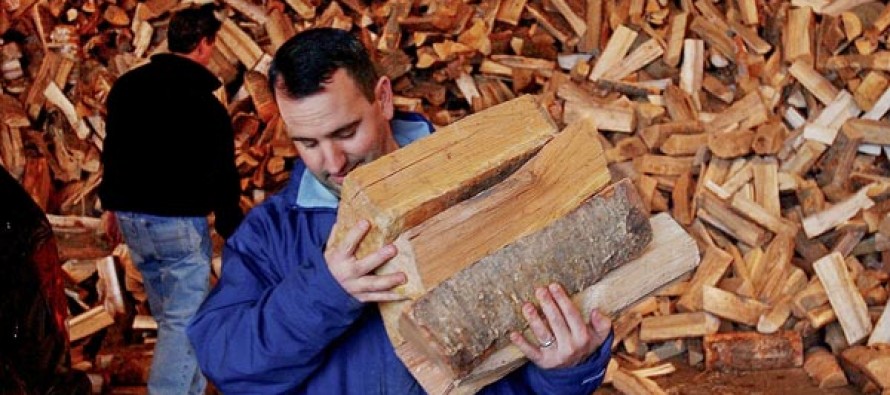 A number of Kabul residents complain about the rising prices of fuel and urge the government to take measures to resolve the issue.
The coming winter accompanied by the government's failure to curb rising fuel prices in the country has again become a serious problem for the people of the country.
People are afraid that they will have to spend the winter in their cold houses due to the unaffordable prices of the fuel.
"I am a teacher, and I cannot afford buying wood for the winter. I checked at different wood stores and everywhere the price for wood ranges from 7,300 AFN to 7,500 AFN. This is cruelty towards the poor people," said one of the customers at a wood store.
According to the fuel sellers, a 560kg of wood is sold between 6,000 AFN-7,000 AFN, while a bag of coal is sold at 1,000 AFN. (1 bag=50Kg)
The sellers acknowledge the prices of fuel are higher than previous years, however, they emphasize that they make less profit.
"People complain about the high prices, but they do not realize our expenses. They do not know how much we pay in rent for our stores, and how much we pay for taxes. We make a profit of 200-300 AFN per 50Kg. Woods are vanishing as well. A 50Kg of wood costs us more than 6,000 AFN," said one shopkeeper.
 People in Afghanistan for a very long time have been using wood heaters and Sandali stoves.
But, many people might not be able to purchase wood or coal for their heaters out of poverty.
The high prices of fuel have also caused apprehensions among the Labor Union.
"About 40% are jobless in the country and an estimated 9mn people live in poverty. We are worried about the children of these families, who are living in poor conditions, will suffer during the harsh winter," said Dr. Liyaqatullah Adil, Head of the Labor Union.
People have repeatedly blamed the Kabul Municipality for its failure to control fuel prices.
The Municipality officials have said the government cannot interfere in the open market system to control the price for the fuel.
"The Municipality cannot set or control prices. According to agreement No. 3/1/3, open market system was declared in 2006. And, based on this agreement, healthy competitions can only determine the market price," said Khair Mohammad Safdari, director of Municipality markets.
Some people also rely on gas and grinded wood to run their heating systems in the house.
The prices of gas and grinded wood have also seen drastic increase.
The Ministry of Commerce and Industries have assured the people that they would not face any problem with regards to fuel for their heating systems during this winter.
---
---
Related Articles
The Better Life Index compiled by the Organization for Economic Cooperation and Development (OECD) has ranked Australia as the world's
According to data gathered by Gallup, Afghanistan's median household income is $4,121, with median per-capital income of $378. Afghanistan's median
The mayors of Afghanistan's 33 provincial capital municipalities took a giant step forward in their effort to professionalize and strengthen