Further efforts to strengthen domestic sources- ACCI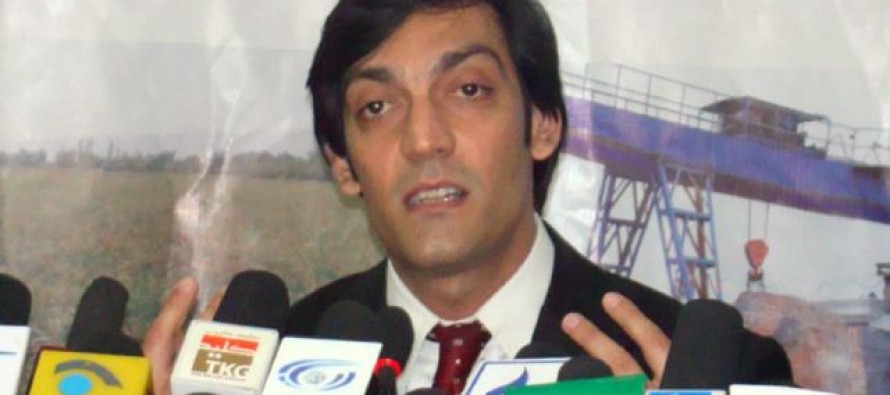 As concerns about Afghanistan's economic situation after 2014 are rising, Afghanistan Chamber of Commerce and Industries (ACCI) emphasize on boosting domestic sources of the country.
Speaking at a press conference in Kabul on Wednesday, Head of the ACCI Mohammad Qurban Haqjo said government and relevant agencies must persuade investors to further increase their investment in the country.
He added that in order to improve the economic situation, domestic industries must be strengthened.
"We must have an alternative to imports. Goods that can be produced domestically, they should be produced and not imported. We must focus on our exports to ensure that foreign currencies flow into Afghanistan and that trade balance is secured. Our manufacturing, agriculture and mining industries can potentially provide us the opportunities we require."
Present at the conference were Minister of Economy, sectoral deputy ministers, officials of ACCI and private sector investors.
Economy Minister Abdul Hadi Arghandiwal said his ministry, as per the orders of President Hamid Karzai, has prepared an economic policy with coordination from economic professors, ACCI and the private sector.
According to Mr. Arghandiwal, the policy focuses on two main points: food security and poverty alleviation and job creation.
"70% of Afghanistan's current insecurity is due to lack of employment. Based on this policy, we have chosen agriculture as the driving force for economic development, as it will allow us to achieve our goals in a sooner and better fashion. For a sustainable growth of the agriculture sector, we must have certain criteria that would ensure the nation and its people about the growth of agricultural production."
He added that on the basis of this policy, Ministry of Economy will provide assistance to the private sector.
While the ACCI has said the nation has witnessed an economic growth in the past 11 years, a number of economic pundits believe that important steps for economic growth have not been taken yet.
---
---
Related Articles
Officials Helmand province say that the construction of the first phase of the Kajaki dam has been completed by 92
Set up in 1940, the New Baghlan Sugar Company (NBSC) is making a transition to the Afghan government's control. The
On the basis of the decision of the Council of Minister, the Afghan Ministry of Finance (MoF) has decided to