Gas price set at 60 AFN per kilo in Kabul, 54 AFN in provinces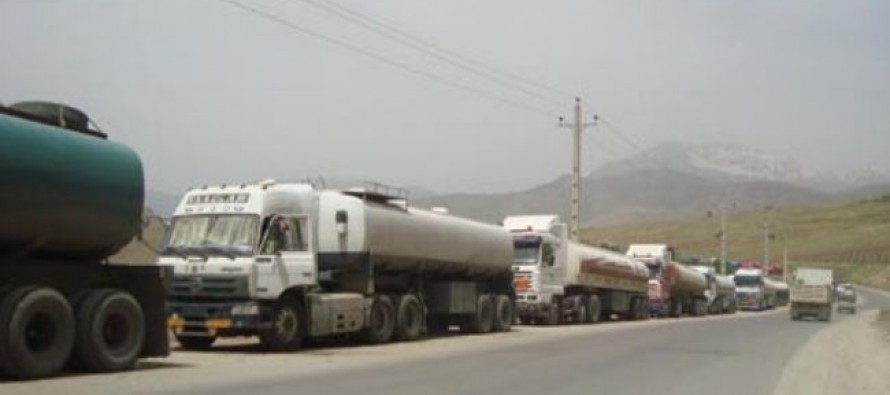 A commission formed by the Oil and Gas Directorate, the Association of Oil and Gas and the Afghanistan Chamber of Commerce and Industries (ACCI) agreed to set the price of gad at 60 AFN per kilo in capital Kabul and 54 AFN in provinces.
This followed after the Attorney General's office probed into Afghan gas companies' activities and alleged them for price hike.
Faridullah Sherzai, head of the Oil and Gas Directorate, warned companies that undertake illegal business competition and said their licenses would be revoked and the company would be blacklisted and banned from importing oil or gas.
The main companies importing gas to Afghanistan include Sun Gas, Kamal Nabizada, Ghazanfar Group, Gas Group, Baradaran-e-Sahrayee, Sarhadi Group, Younas Shekib, Yama Petrol, Walid Haseeb, Rameen Said, Afghan National Petroleum, Farahi Group, Kefayat Group, Anar Darah, Khurasan Gas, Rahmanian, Nabizada, Ekhlas Group, Haji Bismillah, Haidari and several other companies.
The prices of gas and oil would be monitored by the Oil and Gas Directorate, Ministry of Commerce and Industries, ACCI and Oil and Gas Importers Association.
In the meantime, ACCI officials called on the government to enhance customs office work and ensure health competition from the source countries to maintain the 60 AFN price.
---
---
Related Articles
Ayenda Foundation held its seventh annual dinner to raise funds for Afghanistan's needy children. "Afghan children have suffered tremendously in
Pakistan's Foreign Affairs Ministry has said Wagar border is open for Afghan traders as part of the Afghan-Pak bilateral agreement.
The Ministry of Communication and Information Technology (MCIT) will provide trainings to 50,000 Afghans in information technology with financial collaboration