Gas price up, flour down in Kabul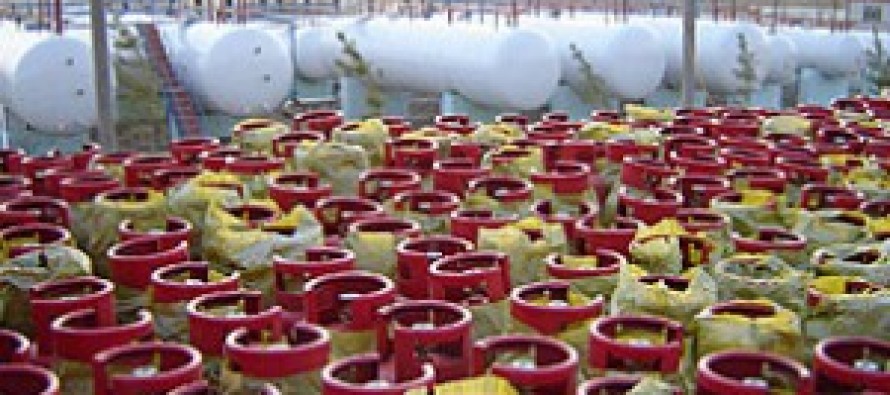 (Pajhwok Afghan News Weekly Price Report)- The price of flour decreased and of liquefied gas jumped in Kabul during the outgoing week that saw rates of other essential commodities staying stable, market sources said on Thursday.
A 50-kg bag of Pakistani flour cost 1400  AFN against its last week's rate of 1450 AFN, said Fazl Rahman, the Food Traders Union head.
Rates of other food items stayed stable during the week as a kg of Vietnamese green tea was priced at 180 AFN, same quantity of African black tea at 210 AFN, a 49-kg sack of Pakistani sugar at 1,550 AFN  and a 5-kg tin of Momin ghee at 380 AFN– same as last week's.
But a retailer in Kart-i-Seh area, Khan Ali, sold a 50-kg bag of sugar for 1,700 AFN, a 49-kg sack of Pakistani flour for 1,550 AFN and a 24-kg bag of rice for 2,200 AFN.
He sold a 5-kg tin of Momin ghee for 460 AFN, a kilo of African black tea for 260 AFN and the same quantity of Vietnamese green tea for 230 AFN — higher than wholesale prices.
Gold prices also registered no change, according to jeweler Abdul Basir, who sold one gram of Arabian gold for 2100 AFN and the same quantity of the Iranian variety for 1750 AFN.
The prices of petroleum products also stayed stable as a liter of diesel was sold for 60 AFN and a liter of petrol for 58 AFN.
But the rate of liquefied gas jumped from 55 AFN per kg against its last week's rate of 50 AFN. A Pajhwok reporter said the commodity was even sold for up to 60 AFN in the first Macro Rayan locality.
Gas dealers union head Haji Abdul Latif Herati told Pajhwok Afghan News the increase resulted from closure of roads to Kabul in the wake of Saturday's elections.
He said an essential quantity of gas would soon reach Kabul over the next three days and the commodity's price would hopefully come down.
Moneychanger Ahmad Shah said the buying rate of one US dollar was 57.15 AFN, while 1,000 Pakistani rupees accounted for 562 AFN. Last week's exchange value of the dollar stood at 57.30 AFN and 1,000 Pakistani rupees at 563 AFN.
---
---
Related Articles
In a bid to strengthen economic ties between the two nations, Afghan Finance Minister Dr. Hazrat Omar Zakhilwal and his
By Harun Yahya The success of most engineering projects depends on the use of ideal materials. Ideal materials are those
Afghan carpets were recognized as the best rugs and secured the first position during a Middle East exhibition in Dubai.