Gas prices soar, other commodity prices remain stable in Kabul market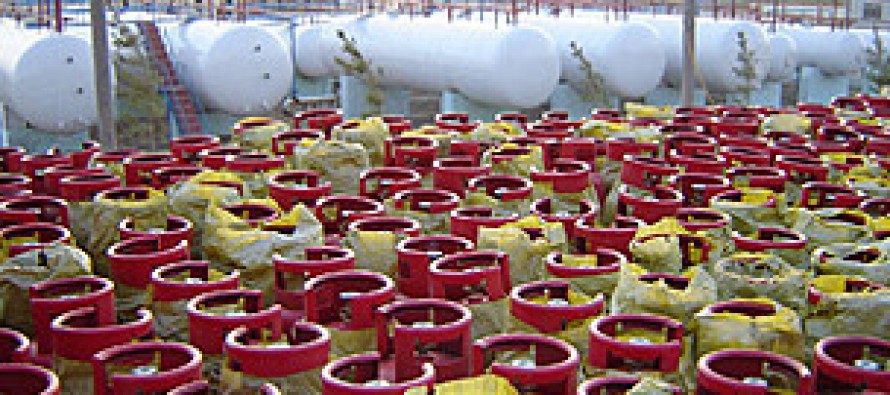 Pajhwok Afghan News Weekly Price Report- Gas prices have soared in Kabul market and other daily-use commodities rates stayed stable.
Gas prices have been on the increase over the past 10 days.
A gas seller in Kolola Pushta neighborhood, Mohammad Sharifi, said the rate of one kilogram of gas jumped from 70 AFN to 80 AFN during the week.
However, in some parts of the central capital, the price of one kilogram of gas hovered between 85 AFN and 90 AFN.
 Afghanistan Chamber of Commerce and Industry spokesman Wahidullah Ghazikhel linked the increase in gas prices to a shortage of US dollars in the global market. He said most trade of the commodity involved the US currency.
He said another reason behind the increase in gas price was the advent of winter, when most people used gas for heating homes.
He said the gas at ACCI-established shops in Kabul was sold comparative at low rate – a kilo for 59  AFN.
However, diesel and firewood prices stayed stable. Abdul Hadi, works at Wazirabad filling station, said one litre of diesel and the same quantity of petrol cost 64 AFN each, the same rate as last week's.
A wood stall owner, Hamid, said 565 kilograms of wood was sold for 7,200, the same as last week's.
There has been no change in food prices as a 50-kilogram bag of Pakistani sugar cost 1,700 AFN, a 24-kg bag of rice 1,800 AFN, a 5-kg tin of Momin ghee 400 AFN, a kilo of African black tea 210 AFN and the same quantity of Indonesian green tea for 175 AFN, the same rates as last week.
Jeweler Abdul Basir said the price of one gram of Arabic gold decreased from 2,100 AFN to 2,000 AFN and the same quantity of the Iranian variety from 1,750 AFN to 1,700 AFN.
The US dollar is sold at an exchange rate of USD 58.25 AFN.
---
---
Related Articles
Forty Afghan women finished a six-month internship program at 15 line departments in Taloqan, Takhar province. The program was aimed
According to the Afghan Investment Support Agency (AISA), investment in Afghanistan by domestic and foreign companies hit USD 585mn compared
About 10,245 families have benefited from 42 development projects that have been implemented in Zazi Maidan, Tanai, Bak, Sabary, Musakhil,