Gender mainstreaming important for improving public policy in Afghanistan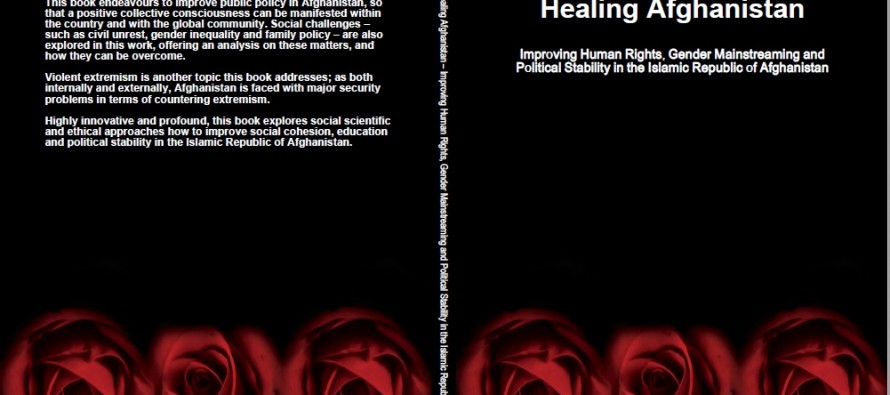 Austria author and CEO of the BTB-Global Peacebuilding, Mark O'Doherty, in his recent publication, "Healing Afghanistan–Improving Human Rights, Gender Mainstreaming and Political Stability in Afghanistan", talks about improving public policy in Afghanistan.
One of the main economic aspects of the book, is the promotion of gender mainstreaming, which according to the UN Economic and Social Council is defined as follows:
"Mainstreaming a gender perspective is the process of assessing the implications for women and men of any planned action, including legislation, policies or programmes, in all areas and at all levels. It is a strategy for making women's as well as men's concerns and experiences an integral dimension of the design, implementation, monitoring and evaluation of policies and programmes in all political, economic and societal spheres so that women and men benefit equally and inequality is not perpetuated. The ultimate goal is to achieve gender equality".
Another economic aspect of the book is Gender budgeting. Gender budgeting means preparing budgets or analyzing them from a gender perspective; also referred to as gender-sensitive budgeting, it aims at dealing with budgetary gender inequality issues, including gender hierarchies and the discrepancies between women and men salaries.
Specifically, 'gender budget analysis' is also addressed in the book, which aims at finding out whether women and men can access the same opportunities equally. In gender budget analysis, gaps are addressed so that those who are disadvantaged become empowered. A gender-sensitive budget analysis contains how budgets recognize and answer the needs of men and women, whether they are children, young or adults. Gender budget analysis plays a key role in highlighting discrimination against women and how money is distributed between two groups. This type of analysis contributes to finding solutions to gender discrimination and highlights empowerment or disempowerment among two distinct groups: men and women.
The proposal of a Basic Income Guarantee in Afghanistan is another economic topic which the book addresses; as a Basic Income Guarantee, especially for women, would mean more financial independence, and empower them to start their own business and provide them the means and a platform to become entrepreneurs, should they be inclined to do so.
To read the book please click here.
---
---
Related Articles
After two years of wait teachers in Ghor province are going to receive land plots as promised by the government.
Badakshan's provincial government officially launched the start of five construction projects located in Yaftal, Tagab, Argo, Darayum and the provincial
To further strengthen the close friendly relations between Afghanistan and India, the Government of India continues to offers 1000 student