German-Afghan talks end in success: "The wheels of time must never turn back again"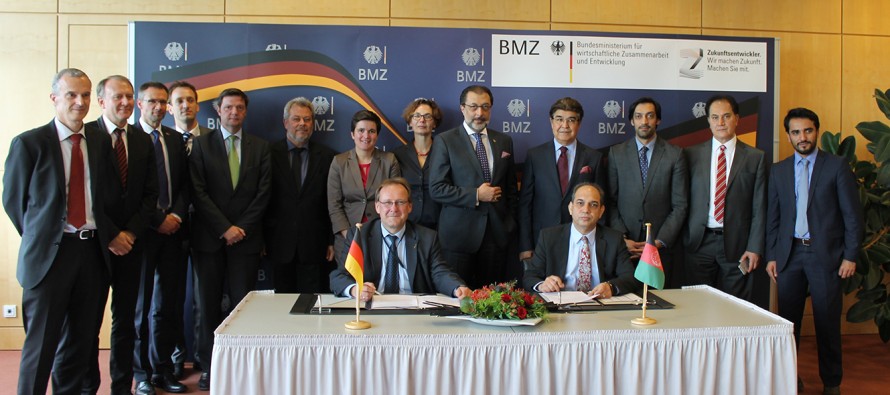 This year's government negotiations on development cooperation between Germany and Afghanistan came to a free trial of viagra successful close in Berlin last week. Both sides set new priorities for reintegrating Afghan refugees and providing care for internally displaced persons.
German Development Minister Gerd Müller stressed that even after the withdrawal of a large part of the international forces, security and stability still remain a fundamental condition for the two india pharmacies levitra generic countries to cooperate. "We know that reconstructing Afghanistan takes patience and are willing to support the country on this path. However, the Afghan Government now bears the main responsibility for the peaceful future of the find cialis online country. It is in its hands to carry out much-needed reforms – for better governance and to strengthen the economy. And, above all, to create jobs and prospects for the many young people in the country who look to the future full of hope, united in their will to change their country. They offer proof that we cannot allow the wheels of time to turn back again in Afghanistan."
Germany has pledged a total of €165 million for the coming year. A further pledge of €80 million is subject to the Afghan government fulfilling specific conditions. These funds will only flow once reforms have been carried out in fighting corruption and drug cultivation, strengthening women's rights, promoting the economy and providing safe drinking water. Once these reforms are achieved, Germany's commitment will add up to a total of €245 million.
Development cooperation with Afghanistan focuses on strengthening democracy and rule of law, as well as improving economic and social living conditions for the Afghan population. The aim of Afghan-German development projects is to support education and vocational training and to improve the country's energy and water supply. Germany is Afghanistan's third largest bilateral donor after the United States and Japan.
---
---
Related Articles
A primary school was inaugurated in Rabat-e-Sangi district of Herat province on Tuesday. Built at a cost of EU 151,000,
A number of Afghan truck drivers protested at the Bandar Abbas border as the Iranian government has banned the entry
Afghanistan inaugurated its latest air corridor, the Kabul-Sharjah air corridor, in a bid to further Afghanistan's exports. According to the