German funded Kunduz-Khum Highway project inaugurated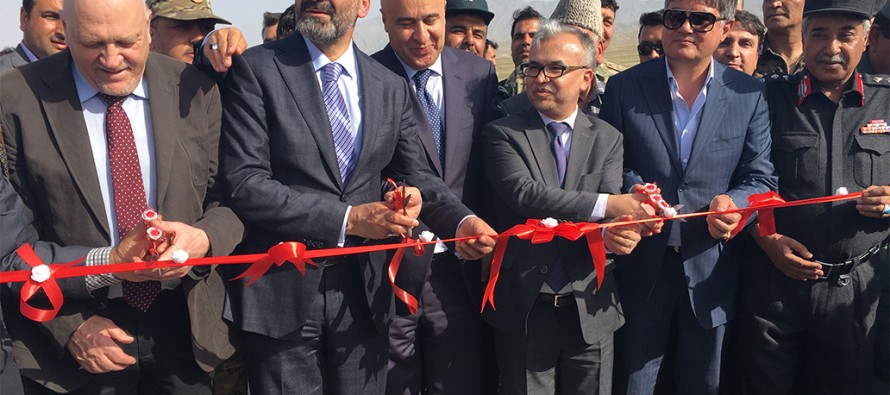 Afghan Minister of Public Works Mahmod Baligh inaugurated phase one and two of the Kunduz-Khulm highway purchase viagra usa on Wednesday.
Strengthening trade in the two northern provinces of Afghanistan and improving traffic system, the highway connects Khulm's district in Balkh to Kunduz province.
The highway buy cialis low price now connects the districts Khulm and Dasht-e Khairabad in Balkh province. Currently, its total length amounts to 58.6 km.
Addressing the inaugural ceremony, Minister Baligh said the highway was a strategic and vital project for Afghanistan.
"We are very happy about the construction of this highway and we are committed to properly maintain the road, so that people can use it for many years," added Baligh.
"Handing over this important stretch of the Kunduz – Khulm highway is a crucial step as this road is an essential part of Afghanistan's infrastructure. It is vital for the efficient transportation of goods and passengers between the country's Northern provinces and neighboring states," said Manfred buy cialis low price Meyer, BMZ Development Commissioner.
On his part, German official Michael Weimar regarded the project as a sign of friendship between Afghanistan and Germany.
Meanwhile, Balkh Governor Atta Mohammad Noor welcomed the project and said it would help facilitate trade between the two provinces.
The phase one and two of the project include lengthening the highway by 59kms and construction 50 small bridges.
The Kunduz-Khulm National Highway's construction aims at strengthening northern Afghanistan's economic infrastructure. The German government funds the highway's construction via KfW. So far, the costs have amounted to more than AFN 3 billion, including supervisory engineering services.
The third and fourth phase of the project encompass extending the road by 23km and 17 km, respectively, at a total cost of 50mn Euros.
On behalf of the German Federal Ministry of Economic Cooperation and Development (BMZ), KfW has supported the Afghan Ministry of Public Works (MoPW) to promote economic infrastructure reconstruction in northern Afghanistan. BMZ via KfW-funded programs supports the MoPW in building roads, bridges and basic infrastructure. At the same time, the program provides jobs to the local population.  The 112 km long Kunduz-Khulm National Highway's construction is a priority project.
---
---
Related Articles
Members of the Emergency Response Committee (ERC) were summoned by the Wolesi Jirga to present their preparations for the winter
According to officials of New Kabul project, implementation of a water supply project will be initiated in the coming year.
Pakistan does not cooperate with the Afghan government to resolve the transit issues at the border by signing the memorandum