German Government to Continue Development Cooperation with Afghanistan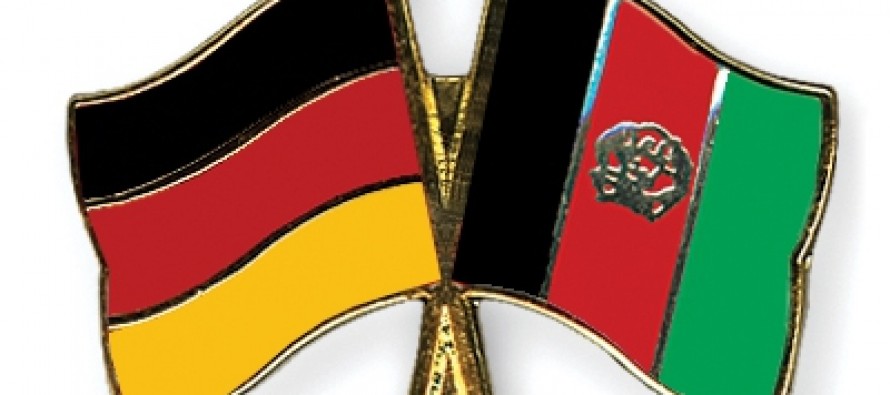 The government negotiations on development cooperation between the Islamic Republic of Afghanistan and the Federal Republic of Germany for 2018 ended successfully and the German Ministry for Economic Cooperation and Development (BMZ) committed to invest about AFN 20 billion (EUR 234,06 million). 
Cooperation will focus on good governance, sustainable economic development, urban development and municipal infrastructure as well as humanitarian assistance and stabilisation. 
"Germany remains committed as a reliable long term partner for the development of Afghanistan and its people. As we always have in the past. In Brussels, we have committed up to 1.7 billion Euro for civil reconstruction and development in Afghanistan for the years 2017-2020. This is our highest single commitment to any partner country worldwide," said Head of the Afghanistan/Pakistan division of the German Federal Ministry for Economic Cooperation and Development (BMZ) Dr Henning Plate.
The Afghan-German Cooperation aims at improving living conditions and future prospects of Afghan citizens. 
Today, Germany committed to continue its support in fighting corruption, greater involving the population in decision-making processes and strengthening good governance. Because development benefits should directly benefit people living in Afghanistan, priorities include creating lasting income-generating opportunities and supporting economic growth as well as improving electricity and water supplies. Objectives are fully aligned with Afghan priority policies, such as the Afghan National Peace and Development Framework and National Priority Programmes.
"Germany has played a key role in the reconstruction of Afghanistan and our cooperation has contributed to substantial achievements in the implementation of our joint development agenda. […] I admire your resilience, and thank you all for continuing to help us make Afghanistan a safer and more prosperous place.", the Afghan Minister of Finance Mohammad Humayon Qayoumi emphasized. 
"Germany is committed to continuous cooperation and investment in Afghanistan's civil reconstruction and economic development.  Promoting good governance and improving the living conditions of all Afghan people is key to creating an environment propitious for reconciliation and peace in war-torn Afghanistan", the German Ambassador to Afghanistan Peter Prügel added.
In return for investments, Germany expects the Afghan government to meet its commitments to carry out reforms when it comes to good governance, fighting corruption, women's rights and economic participation. In future, the Afghan-German Cooperation will expand cooperation with reform partners on the Afghan side and will increasingly make use of incentives to promote transparency, Afghan ownership and development orientation. In areas that show no evidence for progressing reforms, support may be reduced or halted.
Since 2001, the German government has invested about AFN 345 billion (EUR 4.06 billion) in Afghanistan.
---
Related Articles
A diverse group of local thought leaders from academia, civil activists and business community was presented at the TEDx Kabul
A group of poor Afghan women in Jawzjan province has embarked on growing mushrooms in their fields to improve their
The World Food Program (WFP) receives a US$24 million contribution from the United States Agency for International Development (USAID) to