Germany and Afghanistan sign an AFN 5 billion deal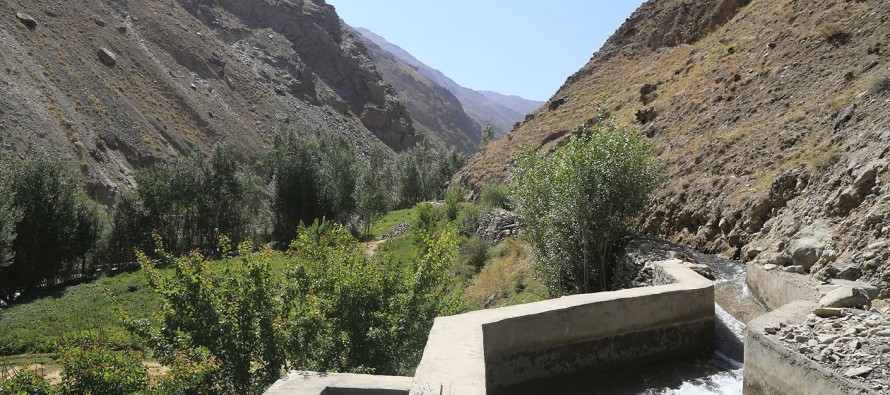 The Afghan government and the German KfW Development Bank signed a financial agreement on Monday that provides funding of about AFN 5 billion to the Afghan state.
This budget will be allocated to the Afghanistan Reconstruction Trust Fund (ARTF) which is administered by the World Bank. Since the fund's creation in 2002, Germany has contributed almost AFN 39 billion which makes Germany the fourth biggest international donor to the ARTF.
One of the ARTF's goals is to maintain the functional capability of the Afghan state. Therefore, part of this budget will be spent on covering the government's recurrent costs such as salaries for civil servants.
More than thirty donor countries are financing this fund which has become an important and reliable fi-nancial tool for the Afghan Unity Government.
In addition, the Afghan government will use a considerable part of these AFN 5 billion to develop and implement projects in agriculture, rural development, infrastructure, human and social development as well as good governance. In 2015 alone, 8.7 million Afghans, 38% of them women, benefited from such projects.
Eklil Hakimi, the Afghan Minister of Finance highlighted: "This money will support local institutions and rural development projects, thereby contributing to poverty eradication of rural citizens. However, these projects are also important for building trust between the people and the government."
Mr Klaus Kraemer, the former Head of German Development Cooperation at the German Embassy in Kabul, said: "The German government continues its support to the Afghanistan Reconstruction Trust Fund which helps the Afghan government to achieve its goal of self-reliance."
AFN 706 million out of the five billion are set aside for the National Solidarity Program (NSP). The NSP aims at strengthening Community Development Councils (CDC) in their role as local institutions and promoting socio-economic development. By 2016, over 46,600 CDCs had received funding through the programme in order to improve their communities' basic services: Nearly 18,000 kilometres of road were constructed or repaired and over 11.7 million people got better access to water.
Another AFN 1.4 billion are reserved for the Citizens' Charter (CC) Afghanistan Project, the successor of the NSP. It aims at reducing poverty by providing universal access to basic services and in doing so, enhancing the Afghan government's legitimacy. Until 2020, more than 8.5 million people shall benefit from the CC.
The Afghanistan Reconstruction Trust Fund (ARTF) is financed by over 30 donor countries and intents to stabilise the Afghan state and reduce poverty. Since 2002, the German Government, represented by the Federal Ministry for Economic Cooperation and Development, has contributed more than EUR 580 million to the ARTF which promotes various development measures in Afghanistan. Furthermore, the ARTF supports the Afghan state in generating budget revenues transparently and spending for public benefit. The ARTF is administered by the World Bank Group.
---
---
Related Articles
Iranian government has offered 500 scholarships to Afghan students including master's degree, 120 PhD's and 80 bachelor degrees. Iranian Minister
Conducted by the Department of Martyrs, Disabled, Work and Social Affairs, 130 male and female youth graduated from vocational training
In retaliation to the collection of toll from traders at the entrance of various provinces by the Municipality, representatives of