Germany commits further AFN 1.2 billion to North Afghanistan stabilization program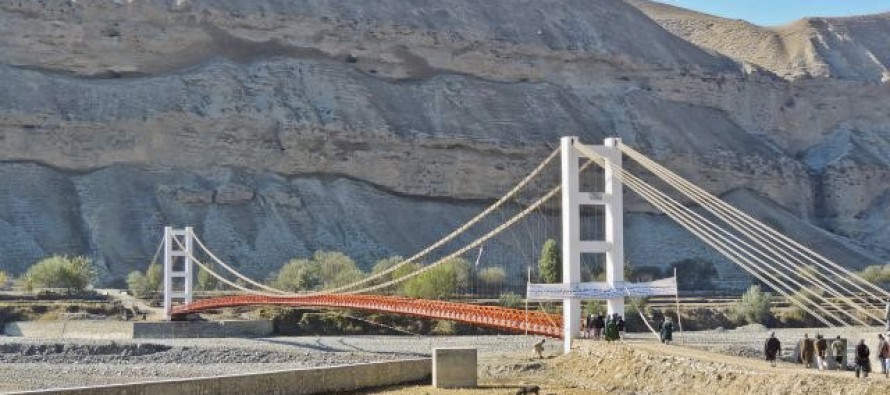 The German Government has pledged a further AFN 1.2 billion for better infrastructure and capacity building in more than 40 districts in Kunduz, Baghlan, Takhar and Badakhshan. As part of Germany's stabilization program for northern Afghanistan, a budget per district of approximately AFN 22 million has been earmarked until the end of 2017. Currently, over 115 construction and infrastructure projects have been completed, another 82 are in progress. Together with various training measures for local administration, the continued support from Germany will help citizens in the districts improve livelihoods and future development.
On the occasion of the announcement, Germany's Ambassador to Afghanistan Markus Potzel emphasized: "Germany is committed to continuing its support for the Afghan people in partnership with the new national unity government. Beyond 2014, we will remain in the country as a close partner, bringing development and assistance to where it is needed. Our key priority is to help improve the living conditions of the Afghan people, such as provision of healthcare, education and better infrastructure, especially in remote districts that have little to no access to basic services."
In the next three years, districts will be able to spend AFN 1.2 billion in total to strengthen their economic and social infrastructure. Together with the Aga Khan Development Network as a strategic partner, the German Government works closely with the Ministry for Rural Rehabilitation and Development (MRRD) in this program. The proposed measures for the next three years are aimed at improving access to education, healthcare and business opportunities in remote districts and villages. More opportunities should also be created for citizens to generate income. Besides enabling local government to actively adopt ownership and participate in the running and management of development projects, the governance-oriented measures are therefore geared towards strengthening people's confidence in the ability of administration to make necessary improvements.
As part of its commitment, Germany recently handed over a new suspension bridge to Bangi district in the province of Takhar. The bridge now connects a population of 15,000 from more than ten villages with the district centre on the other side of the river. It is especially helpful to remote communities that can now reach hospitals, schools and shops previously inaccessible to them. Since completion of the project, more than 500 girls and boys could be registered to attend school in the district capital.
A further focus of the continued cooperation is to strengthen district administration and the District Development Assemblies (DDAs) through training, including participatory monitoring and quality control of construction projects or assessments of the environmental and agricultural impact of projects. Other training measures cover conflict resolution and peace building, both in and between communities; gender mainstreaming; disaster preparedness and institutional development. As evaluations of the projects have found, close cooperation between communities, local structures and national efforts leads to direct benefits and services for citizens.
Since 2010, when the program was first launched, more than 60 schools and three district healthcare centres have been built, with a further 63 schools and local clinics currently under construction. In addition, the program has brought roads, energy and water to the districts in cooperation with the Aga Khan Development Network. In total, the program will have invested almost AFN 6.3 billion or €87 million between 2010 and 2017 in the respected districts. The Stabilization Program for Northern Afghanistan (SPNA) is funded by the German Federal Foreign Office, financed by KfW Development Bank and implemented by the Aga Khan Development Network, in partnership with Mercy Corps and ACTED.
---
---
Related Articles
Finance Minister Hazrat Omar Zakhilwal had proposed a reshuffle of top officials which have been approved by the President. The
The Afghanistan Independent Bar Association (AIBA) opened its new offices in Kunduz city on Thursday. The total costs for buying
Various reconstruction projects including the construction of a road, started in eastern Nuristan province during the visit of ministers of