Germany contributes AFN 5bn to Afghanistan Reconstruction Trust Fund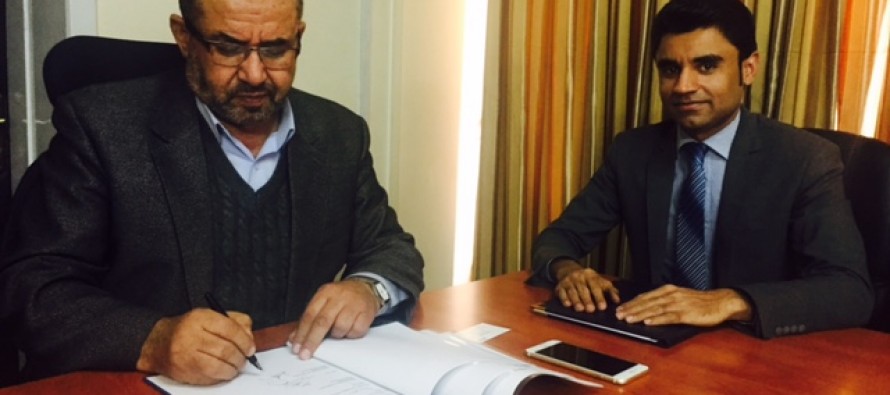 Afghanistan and Germany have signed two financial agreements that will contribute more than AFN 5 billion to the Afghan government, used for starting and running development projects and covering recurrent costs, such as salaries.
Germany will pay canadian healthcare viagra the sum into the Afghanistan Reconstruction Trust Fund (ARTF). More than thirty donor countries provide financial assistance for the Afghan government through the trust fund. This year, the German government's contribution to the fund is the highest it has ever made.
The ARTF is a reliable financing tool for the Afghan government, as the money goes into the Afghan state's budget. The fund's aim is to help the Afghan government manage its financial resources efficiently cheap propecia online and for the long term. It therefore contributes to the proper functioning of the Afghan state. Mr. Klaus Kraemer, Head of German Development Cooperation, emphasized that "The German Government wishes to assist the Afghan Unity Government in its effort to address country-wide periodic costs and development needs through budget support."
The money from the ARTF's so called "Investment Window" is currently used for 20 development projects in five different sectors, such as agriculture, rural development, infrastructure, human development, and governance. In 2015, 8.7 million Afghans, 38% women, benefited from these projects. The contribution from the "Recurrent Cost Window" is used for state employees' salary payments.
Nearly AFN 1.5 billion of the 5 billion are provided for the Second Education Quality Improvement Program (EQUIP II). The money helps the Afghan National Unity Government improve access to primary and secondary education all over the country, with a specific focus on reaching out to girls. The Ministry of Education (MoE) uses the fund to construct new school buildings and train teachers. So far, 860 schools have been built and 613,000 new teachers recruited. Over 78,000 headmasters and administrators have received management training. More than 11,000 scholarships were granted to enable women to attend Teacher Training Colleges. All in all, 8.6 million pupils, 3.4 million girls, have so far benefited from the program.
Another AFN 722 million are provided for the Third Emergency National Solidarity Program (NSP). The program aims at strengthening and maintaining community development councils (CDCs) as effective institutions for local governance and social-economic development. Of 41,000 communities estimated to exist in Afghanistan, 37,231 had already benefitted from the NSP in mid-2015.
Germany has been a contributor to the ARTF since 2002. Including this year's payments, its overall contribution amounts to more than AFN 37 billion. Currently, Germany is the fourth biggest bilateral donor to the ARTF, after the United States of America, the United Kingdom, and Canada. Between 2002 and mid-2015, over 30 donors had contributed a total of AFN 546 billion. The ARTF is administered by the World Bank Group.
---
---
Related Articles
The Financial Action Task Force (FATF) has finally removed Afghanistan from the international banking gray list after five years. Afghanistan's
A primary school was inaugurated in Rabat-e-Sangi district of Herat province on Tuesday. Built at a cost of EU 151,000,
Helmand officials have reported about the deterioration of the 140m wooden bridge on Kajaki River that is on the verge