Germany, Denmark fund Afghanistan's first Football Academy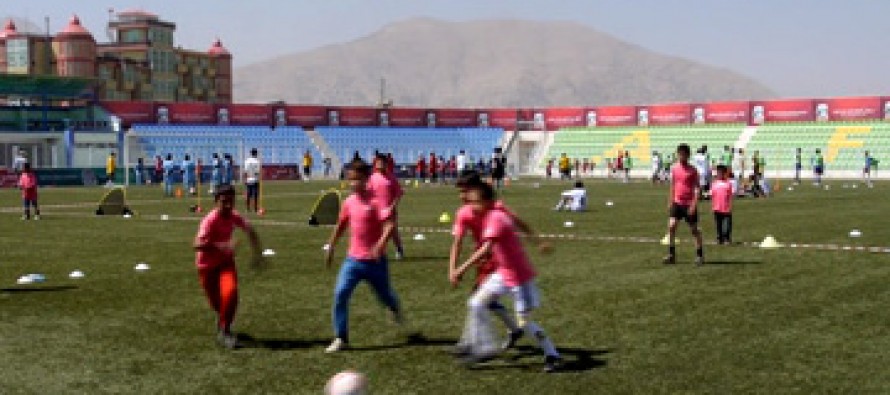 Germany and Denmark have joined hands to fund Afghanistan's first football academy, Grassroots Football, generic levitra cialis which was opened in Kabul on Monday.
The inaugural ceremony was attended by drug hair loss propecia officials from the Fédération Internationale de Football Association (FIFA).
The project viagra tablets for sale is aimed at enabling young Afghans to have access to football training and promoting professional football in Afghanistan.
"We work in 22 countries around the world to promote football among children. Our aim should be to bring football to everyone," Tolo News quotes Anders Levinson, a football coach from Denmark who helped spearhead the project.
According to reports, over 250 children would order no rx cialis be trained by Afghan and foreign coaches at the academy.
"The school will run a five year program and in the upcoming years 12 more football schools will be opened. However, this year we will open only five schools in Kabul," Tolo News quotes Ali Askari Lali, a member of FIFA.
Football in has gained popularity in the past few years in Afghanistan– a  country beset for decades by war, poverty and Islamist extremism.  Afghanistan's second season of domestic league football opened last week, with eight sides competing in a tournament.
---
---
Related Articles
PANJWAI DISTRICT, Afghanistan – Afghan National Army Special Forces (ANASF) and villagers completed a three-day water well construction project in
Pace Event Management Services is Afghanistan's first and leading event management solutions company based in Kabul-Afghanistan and registered with Afghanistan
19 engineers from various government organizations completed five days of training on "Elaborating Bill of Quantity" in Baghlan province. In