Germany donates 97mn Euros to Afghanistan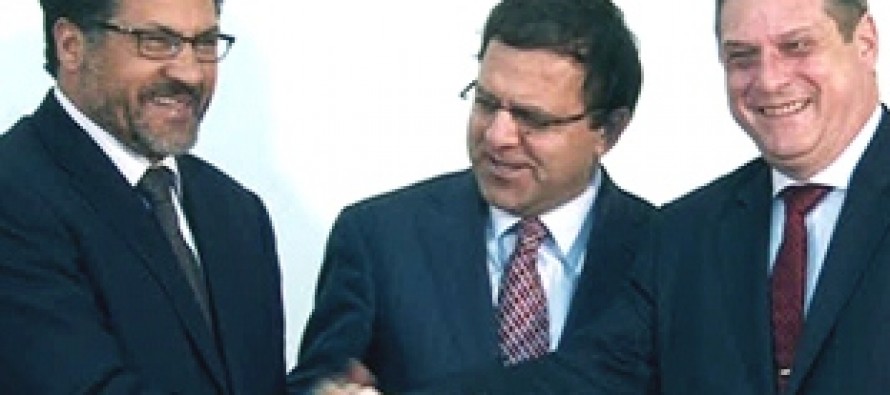 As part of its promise at the Tokyo Conference, the German government has delivered a total USD 126mn to Afghanistan.
According to Finance Minister Omar Zakhilwal, 20mn Euros is allocated for the development of the education, 32mn Euros for Kabul's water supply, 5mn Euros towards rehabilitation of Faizabad in Badakhshan province and Emam Sahib of Kunduz province, and 40mn Euros will be transferred to the Afghanistan Rehabilitation Fund.
The German Ambassador to Afghanistan Rüdiger König gave his assurance to the Afghan authorities that his country would continue its financial assistance to Afghanistan after 2014, when many foreign troops are scheduled to withdraw from Afghanistan.
"Afghanistan and Germany have been strong partners in the past and will be strong partners in the future, which is even more important than talking about past. We have entered into mutual commitments at the Tokyo conference which we are now implementing," he said at the press conference.
Germany and Afghanistan have a history of good relations. Germany has remained one of the main donors to Afghanistan and has played a key role in improving the education sector by granting 88mn Euros.
---
---
Related Articles
The Wolesi Jirga, Afghanistan's lower house of the Parliament, gave their approval on the salary and expenses amount of President
Over 10 million fruit-bearing saplings, mostly apricot and apples, would be planted under the Green Evolution Program of the Governor's
The 12th Ministerial Meeting was held in Astana, Kazakhstan, to review the progress made in Central Asia Regional Economic Cooperation