Germany pledges AFN 196 million for new school construction program in Badakhshan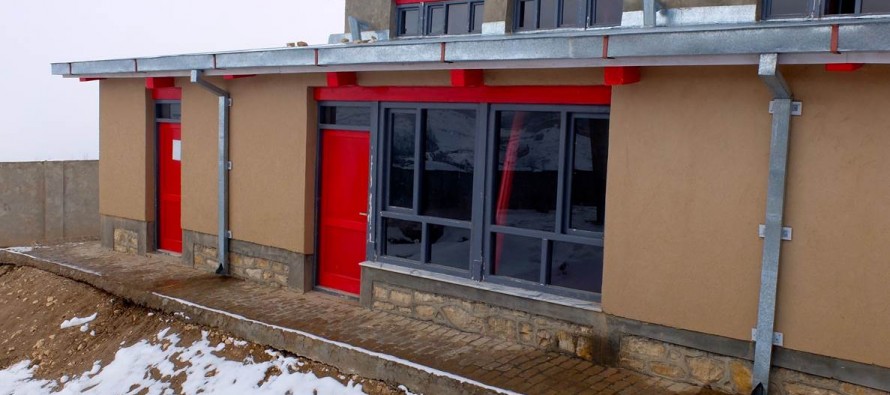 The Afghan-German Cooperation officially launched a new program for school construction in Badakhshan province.
In cooperation with the Afghan Ministry of Education, the German Government has offered technical and financial assistance to help the ministry and education departments in Badakhshan build ten new schools in various districts.
The school construction program will be managed by the German government's fund for regional infrastructure development (RIDF), with €3 million (AFN 196 million) in funding through Germany's KfW Development Bank.
The construction of the ten schools is carried out in cooperation with the Department of Education in Badakhshan and approved by the Provincial Development Council Badakhshan.
The project is expected to have a positive impact on the education situation in the districts, where tents, inadequately protected buildings or even trees are presently used in many areas as temporary classrooms.
The programme furthermore aims at developing and strengthening the know-how and technical skills of the engineers and architects of the education departments in the province and districts through on-the-job training.
The engineers will receive training in project and quality management, in school maintenance and operations. The courses will be held in Badakhshan.
The general aim is to help improve quality and construction standards of schools in Afghanistan. The first courses are planned to start before the Afghan New Year, Nawruz.
The school construction program and its training component represent a new step for the infrastructure development program with its entry into the education sector and cooperation agreement with the Ministry of Education.
In the past 4 years, the program has successfully managed and completed projects in administration infrastructure, in irrigation, flood protection and road construction. The German Federal Ministry for Economic Cooperation and Development (BMZ) finances the RIDF programme through the KfW Development Bank.
---
---
Related Articles
Afghan Ministry of Agriculture, Irrigation and Livestock (MAIL) has launched vaccination campaign against the brucellosis disease in animals. The drive
The 3rd Annual Middle East and Africa Insurance Summit was held in Dubai city on January 14th and 15th  to
UNITED NATIONS: The peace reconstruction process in Afghanistan is now at a crucial juncture, a Chinese envoy said, calling on