Germany's Regional Infrastructure Development Fund extends activities to Samangan province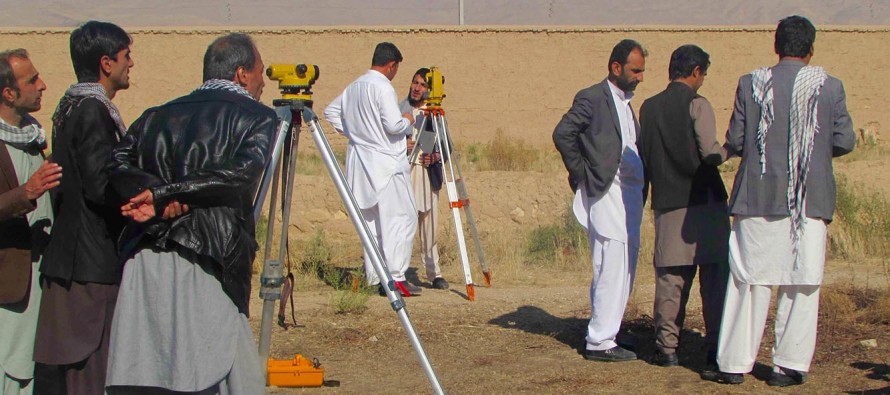 The German government's Regional Infrastructure Development Fund has officially launched operations in Samangan and also opened a new office in Aybak.
The move comes after the Fund's introduction to the Samangan Provincial Development Committee and a two-day workshop for provincial departments directors and engineers
The RIDF will collaborate with Samangan's technical departments for electricity, rural development, the Kholm-Aybak river basin, education, public works and water supply. The objective of the funding program is to improve the infrastructure, e.g. roads, hospitals ans schools, in Samangan province and to better living standards for the rural and urban population.
RIDF started in 2010 in the provinces Badakhshan, Baghlan, Balkh, Kunduz, Takhar and has since then completed 32 infrastructure projects, including asphalted city roads, rural roads, river bank protection and reconstruction of irrigation canals.
Germany's Federal Ministry for Economic Cooperation and Development (BMZ) funds the program through KfW Development Bank. The contract for rolling out the program was awarded to the joint venture Grontmij-GOPA-INTEGRATION.
The idea behind the RIDF program is to let Provincial Development Committees allocate financial resources in the provinces to put the provincial line departments' proposals into action
"The beginning of RIDF activities in Samangan marks an opportunity to allocate provincial budgets transparently in line with rational development considerations. The aim of the programme is therefore also to contribute to sound development through its selection of projects," said Florian Smitmans, German Development Commissioner for Balkh and Samangan.
---
---
Related Articles
The Afghan Insurance Commission of the Ministry of Finance has undertaken public awareness programs in a bid to develop insurance
The National Solidarity Program of the Ministry of Rural Rehabilitation and Development (MRRD/NSP) completed 23 infrastructure projects in Hesa-e-Awal Kohistan,
Despite enduring political and economic challenges, 20 fragile and conflict-affected states have recently met one or more targets under the