Ghani approves major projects at High Economic Council meeting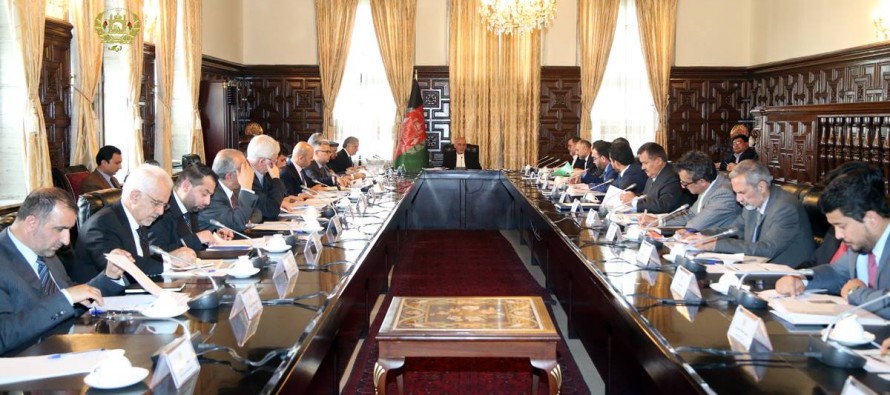 Chaired by President Mohammad Ashraf Ghani, the High Economic Council (HEC) meeting was held in the Presidential Palace on Tuesday.
Minister of Water and Energy, Ali Ahmad Usmani, presented a draft report on investment in the third phase of the Kajaki hydropower dam and the Bagh Dara dam in central Kapisa province and announced that two companies were prepared to invest in these dams.
"The two dams are important for achieving self-sufficiency. Bagh Dara dam in Kapisa province has the capacity to produce electricity and drinking water for capital Kabul, and Kajaki dam will help meet the needs of residents in Kandahar and its adjacent provinces," said Minister Usmani.
President Ghani called for expediting work on the dams and providing the facilities needed for investment to the companies.
The HEC also approved the 'transport master plan' presented by Transport and Civil Aviation Minister Mohammadullah Batash.
"The plan would help overcome traffic jams, waste of time and air pollution," said Minister Batash.
He added that the plan included establishment of a traffic control center to record and control all traffic issues and help enforce rule of law.
After discussion, the Council approved the plan and regarded it as essential for improving the transportation system in the country.
The HEC also conferred on the usage of illegal SIM cards, which could be used in criminal activities, and decided that the Ministry of Telecommunications and Information Technology would hold meetings with telecom companies on this issue.
---
---
Related Articles
To mark International Volunteer Day, over 200 youth cleared rubbish and planted trees in east Kabul's Ahmad Shah Baba Maina
With a cost of 16 million AFN, 15 projects of the National Solidarity Program of the Ministry of Rural Rehabilitation
With a cost of more than 15,734,000 AFN, six projects of the National Solidarity Program of the Ministry of Rural