Ghani inaugurates reconstruction of a historic palace in Kabul today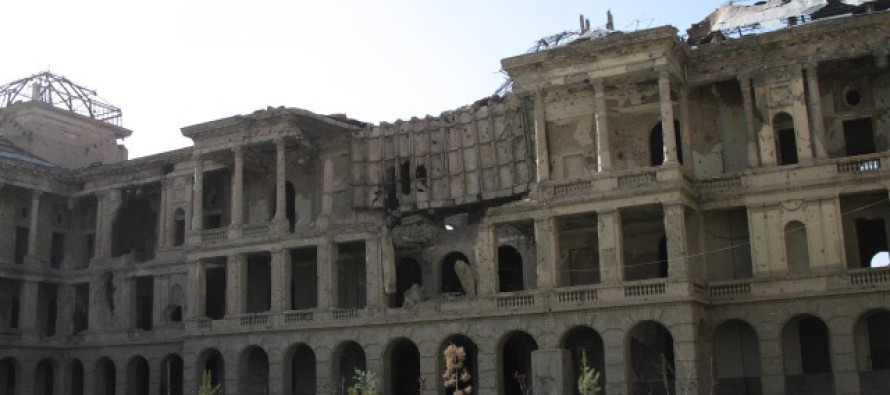 President Mohammad Ashraf buy cheap viagra internet Ghani will inaugurate the historic Dar-ul-Aman palace situated in the outskirt of capital Kabul today , according to a statement from the presidential office.
The reconstruction work of the palace will be carried out by the Ministry of Urban Development Affairs of Afghanistan.
Ghani announced the approval for restoration of the buy levitra cheap us edifice in March this year. "Shattered Dar-ul-Aman Palace is a reminder of our darkest days. Thus, I've approved its restoration work today," said the announcement.
President Ghani will deliver remarks at the inauguration of the project by participating in the first meeting of High Commission of Urban Development.
The Darul Aman Palace, literally "The Abode of Peace" or "Abode of Aman[ullah]", is a western-style palace built by King Amanullah Khan in the southwest of Kabul. It was intended to serve as a parliament building within his new capital, but opposition to the King's reform efforts prevented the building from being put to use. A fire broke out in 1969 which left it severely damaged. Although later restored to house the Defense Ministry, the building was again engulfed in flames in 1978, only to be reused again throughout the 1980s. Finally, fighting between Mujahideen forces occupying Kabul in the 1990s left the building in almost total ruins with large portions of the ceiling collapsed and the interior open to the elements.
Enough of the structure survived that a plan was put forward in 2005 to restore the building to house Afghanistan's future parliament. However, the plan has yet to be approved and no work had been conducted as of June 2011.
---
---
Related Articles
With a total budget of AFN 15.5 million Germany finances bridge construction in Balkh province in Khwaja Burhan village that will connect
Delay in singing the Bilateral Security Agreement (BSA) has sparked capital flight from Afghanistan, the Afghanistan Banks Association (ABA) has
Speaking at an event on the appreciation of the Afghan national football team, Afghan Finance Minister Dr. Hazrat Omar Zakhilwal