Ghani suspends telecom minister over tax probe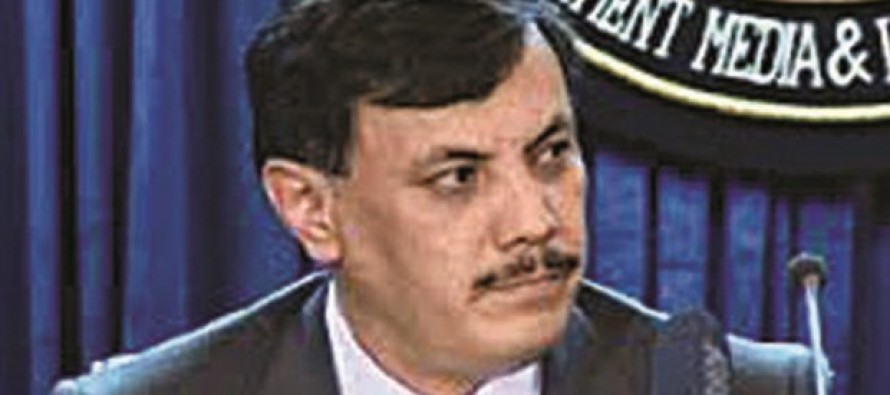 Afghan President Mohammad Ashraf Ghani suspended Telecommunications and Information Technology Minister Abdul Razaq Wahidi on Sunday following an audit into the collection of a 10% tax on mobile phone topups.
A spokesperson for the ministry, Yasin Samim, said the president's office felt the ministry failed to cooperate sufficiently with an investigation into alleged corruption surrounding the levy on mobile phone users.
A new 10% fee was imposed by the Presidential Palace on telecom and internet services, including all types of prepaid and postpaid accounts, effective 1 Mizan 1394 (23 Sep 2015), payable to the Treasury by all telecom companies buy cialis online with no prescription and Internet Service Providers (ISPs).
The new generic cialis free shipping tax regulation directly affects mobile phone subscribers. The public was up-in-arms over government's new 10% tax and had voiced concerns about the possibility of the money being embezzled.
The levy was imposed to help steer Afghanistan towards self-sufficiency by increasing domestic tax revenue.
President Ghani has time and again emphasized on cialis canada online pharmacy moving Afghanistan from a donor-reliant economy into one of self-sufficiency.
"We have planned to introduce structural reforms that will take Afghanistan from an economy that was built on the consumption of foreign aid to one that is built around rising productivity through commercial investment, creating job opportunities, alleviating poverty and boosting trade and investment," said Ghani at the Senior Officials Meeting in September 2015.
---
---
Related Articles
President Karzai signed a joint declaration with his Chinese counterpart Hu Jintao on Friday on establishing a strategic cooperation partnership
According to Da Afghanistan Breshna Sherkat (DABS), Afghanistan's nation power company, government departments owe 1 billion AFN in electricity bills.
Afghan Ministry of Agriculture, Livestock and Irrigation (MAIL) has set up a laboratory in capital Kabul that detects mycotoxins in