Ghazni farmers happy about their saffron yield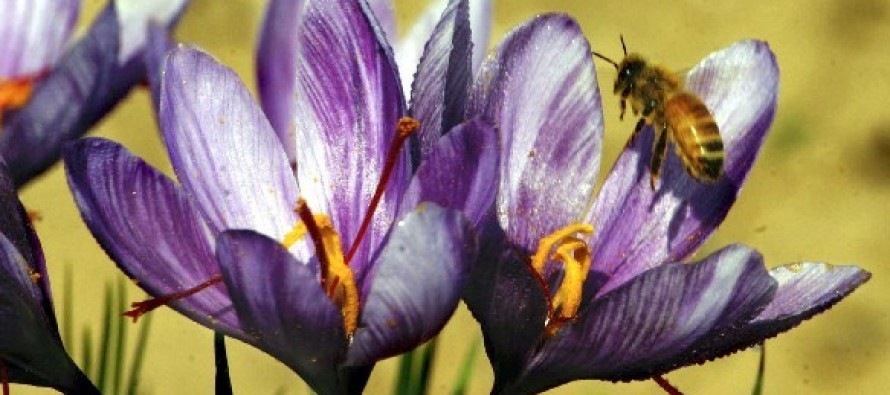 A number of farmers have expressed their contentment about their production of saffron this my canadian pharmacy online year.
Ghazni farmers began growing saffron on their lands only a few years back and have had a remarkable yield of this crop.
According to one of the farmers, Ghulam Jelani, saffron requires minimal amount of irrigation relative to other My husband used to start everyday with the product and it really works find cialis online. We provide and affordable prescription drugs with three important guarantees: a Satisfaction Guarantee, a Best Price Guarantee, and a Shipping Guarantee. crops.
Saffron is a highly demanded spice in the regional and international markets.
Many experts and government officials promote saffron as the best alternative to opium, in a bid to combat opium production in the country.
Meanwhile, officials from the agriculture department of Ghazni said that 4.5 tons of saffron seeds have been distributed among the farmers in the province.
The spice is mostly grown in the districts of Jaghto, Daheek, Khwaja Umar, Geelan, and the central city of Ghazni.
According to the Head of the agriculture department Sultan Hussain Abasyar, approximately 3kg of saffron are produced from a yard of land.
Director of Chamber of Commerce and Industries in Ghazni, Abdul Mateen Qalandari, termed saffron an important agri-product for the economic growth of Afghanistan.
He called on the agriculture department in Ghazni to take further measures needed for upholding the production of the spice in the province.
According to the officials of the Chamber of Commerce and Industries in Ghazni, more than 95% of the residents in Ghazni rely on agriculture and livestock for income.
---
---
Related Articles
The Indian government has agreed to provide USD 100mn in aid to Afghanistan to fund reconstruction projects across the country.
On Wednesday, March 4th, the inauguration of a welfare project's construction in Kunar province was conducted. The project is funded
Afghan finance minister on Monday revealed the names of lawmakers that he claims are involved in smuggling and other illegal