Global Partnership for Education agrees on USD 100mn for Afghanistan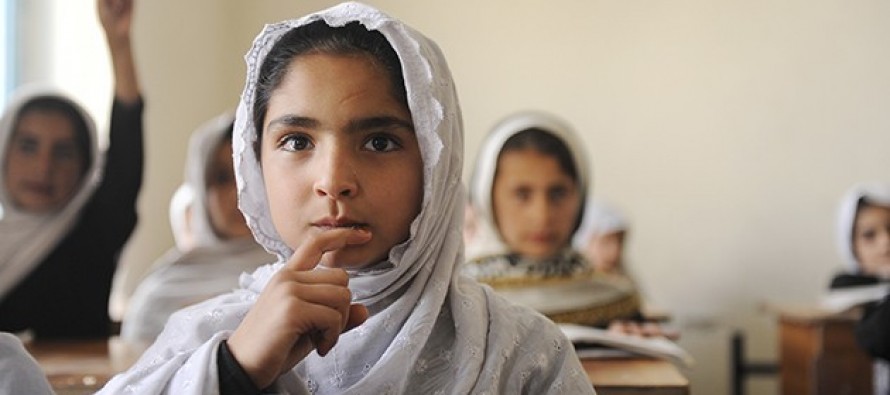 Note: This article has been revised for accuracy.
The Board of Directors of the Global Partnership for Education (GPE) at its meeting in December agreed on an indicative allocation of USD 100mn to which Afghanistan can apply.
The Afghanistan Ministry of Education and other development partners in the country have to prepare jointly a proposal to apply for the grant. The grant will be approved after the proposal is accepted.
Afghanistan joined the Global Partnership for Education in 2011 when its 2011-2013 Interim Education Sector Plan was endorsed. The country received its first GPE grant of USD 55.7mn in 2011, with UNICEF as Supervising Entity. Implementation suffered an initial delay and the first installment of $9 million was disbursed in 2012.
The objective of the program is to enhance the quality of education system of Afghanistan and provide equitable access to education in areas that face the most critical challenges such as low access rates in primary education, the need to overcome traditional obstacles to enrollment through alternative approaches, the need to take action in favor of girls' education and the need to continue to build the quality of the Ministry of Education to deliver quality education service.
The program focuses on strengthening communities and leaders/elders and bringing them together to address socio-cultural and political barriers to education.
While the education sector has witnessed unprecedented improvement over the past decade, it still has a long way to go to get more Afghan girls into school and completing primary education. IN 2010, the gender parity index in primary completion was 0.68.
 For more information on GPE, please visit the following links:
http://moe.gov.af/en/page/gpe/gpe-program—afghanistan
http://www.globalpartnership.org/country/afghanistan
---
---
Related Articles
Qatari government has allocated USD 10mn for reconstruction of houses that were damaged in recent earthquake in eastern Nangarhar province.
If water is controlled, Afghanistan will be self-sufficient in agriculture and electricity generation The Ministry of Energy and Water says
Afghan Ministry of Energy and Water has earmarked USD 103mn for construction of two dams in southern Afghanistan: one in