Gold price down, fuel price up in Kabul city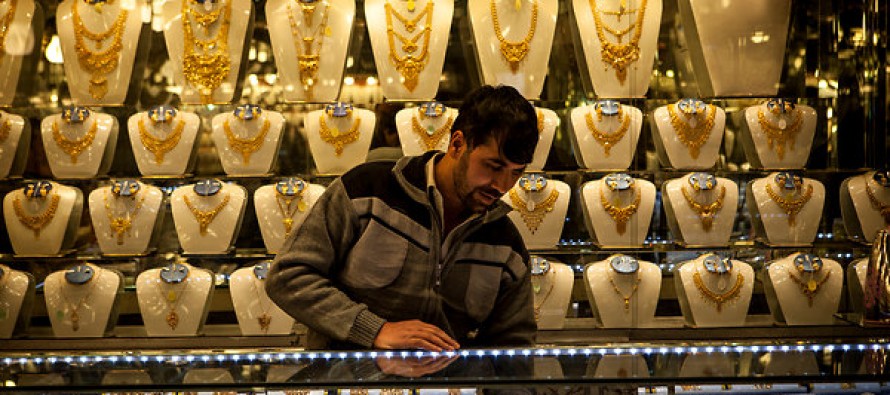 (Pajhwok Afghan News Weekly Price Report): Prices of petrol, liquefied gas and green tea jumped and that of Arabic gold sunk, with other daily-use commodities' rates staying stable in Kabul during the outgoing week, retailers said on Thursday.
Abdul Hadi, a filling station owner in the Wazirabad area, said the week saw the rate of one litre petrol soaring from 56 afghanis to 58 AFN. "Fuel prices depend on imports," he said. A liquefied gas seller, Mohammad Sharif, in the Kolola Pushta neighborhood, said the price of one kilogram of gas soared from 48 AFN to 50 AFN.
Fazal Rahman, the Traders' Union head, said the price of one kilogram of Vietnamese tea rose from 170 AFN to 180 AFN, but prices of other food items remained unchanged. He said a 24-kg bag of Pakistani rice cost 1,800 AFN, a 50-kg bag of sugar 1,550 AFN, 50kg sack of Pakistani flour 1,300 AFN, a 5-kg tin of Momin Ghee 380 AFN and one kg of black African tea 210 AFN. But a retailer in the Kart-i-Seh area, Khan Ali, sold a 49-kg bag of Pakistani flour for 1,380 AFN, a 50-kg bag of sugar for 1,700 AFN and a 49-kg bag of rice for 2,000 AFN.
He sold a 5-kg tin of Momin ghee for 460 AFN, a kilo of African black tea for 270 AFN and the same quantity of Indonesian green tea for 230 AFN — higher than wholesale prices.
Abdul Baseer, a jeweler in the Lycée Maryam neighborhood, said the rate of one gram of Arabian gold downed from 2,200 to 2,100 AFN, but the same quantity of the Iranian variety stayed stable at 1,800 AFN. Moneychanger Ahmad Shah said the buying rate of one US dollar was 57.50 AFN, while 1,000 Pakistani rupees accounted for 554 AFN. Last week's exchange value of the greenback stood at 57.42 AFN and 1,000 Pakistani rupees at 540 AFN.
---
Related Articles
By Ahmad Masoud Kabul, 16 March 2013: Consumers Rights and Services Organization (CRSO) and Peace and Human Rights Organization (PHRO)
Minister of Mines Waheedullah Shahrani announced on Monday that bids from companies of Kuwait, the United Arab Emirates and Turkey
The World Bank (WB) has pledged USD 70mn to the Afghan government for reconstruction and development of irrigation system in