Government development packages dedicated to districts in Afghanistan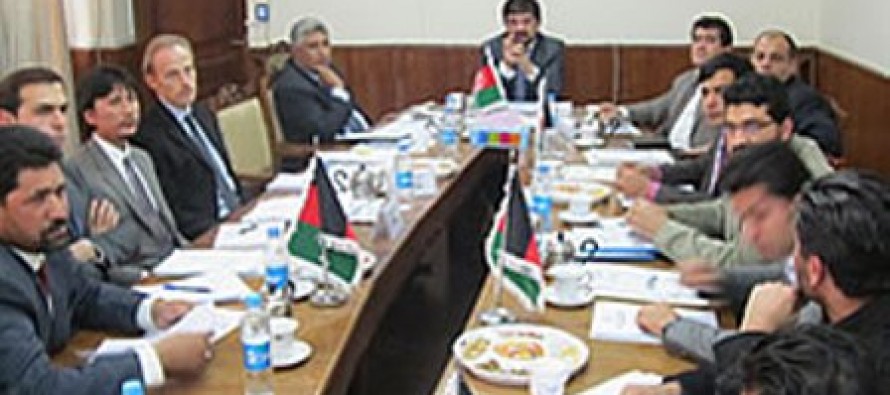 Ministry of Agriculture, Ministry of Counter Narcotics and Minister of Rural Development are jointly releasing development packages to a number of districts in Afghanistan.
District of Bahsood in Nangarhar, Kaama, Kashm, and a number of regions in Balkh and Parwan provinces are part of the recipients of these packages, said Counter Narcotics Minister Mateen Hakimi.
The packages include establishment of poultry farms, fish nursery, greenhouses, cold storage rooms, beekeeping, infrastructure and dams.
Minister Hakimi said that research is on about the requirements of farmers in the provinces and measures would be taken accordingly to meet those requirements.
The implementation process of these projects would be strictly supervised.
According to the Ministry of Counter Narcotics officials, work on the projects has already started in in the districts of Behsud, Kama and a number of regions in Balkh.
Such initiative from the three ministries comes after many farmers in the Central and Northern provinces had complained about lack of modified seeds and irrigation water.
The farmers had lost many of their products due to year-long droughts and lack of facilities for storing their products.
Meanwhile, Afghan economic experts are certain that with meeting the needs of the farmers, many of the farmers' problems would be solved.
Minister of Counter Narcotics called on the farmers to abstain from cultivation of poppy.
The Ministry promised to provide the farmers with modified seeds as soon as they curb the production of poppy on their fields.
Efforts of the Ministry in tackling poppy cultivation have been noteworthy lately.
---
---
Related Articles
Traders in Herat province protested against the Council of Ministers' decision on the collection of municipality taxes from Afghan traders
Khaleej Times-Traditional Afghan bakeries are doing brisk business with their dasha, tandour or tanour bread after the closure of many
India's foreign minister S.M. Krishna is expected to emphasize India's long-term commitments to the Afghan Government and its people in