Afghanistan Signs $125 million Grant with the World Bank to Increase Equitable Access to Quality Basic Education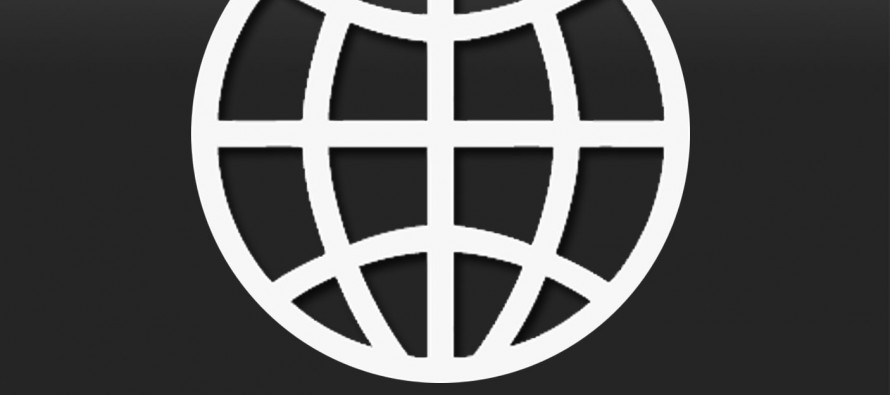 A $125 million additional grant, to finance the on-going Education Quality Improvement Project (EQUIP) of the Government of Afghanistan, was signed today between the Ministry of Finance and the World Bank. The Grant financed out of the Afghanistan Reconstruction Trust Fund (ARTF) aims to increase equitable access to quality basic education, especially for girls, through school grants, teacher training and strengthened institutional capacity, with support from communities and private providers. This Grant is part of the recently approved $250 million additional financing of the ongoing Second Education Quality Improvement Project (EQUIP II) by the ARTF Management Committee.
"Provision of quality basic education will not be possible without having professional teachers in the Afghan education systems," said HE Omar Zakhilwal, Minister of Finance, Islamic Republic of Afghanistan. "Providing training opportunities for Afghan teachers is an effective method for improving the quality of education in Afghanistan. It is also equally important to build new schools and maintain the existing ones to a satisfactory standard. Quality basic education will lay the foundation for a bright future for Afghanistan. The EQUIP program serves this objective in the best possible way."
The Government of Afghanistan launched the EQUIP program in 2006 and the program is currently in its second phase. Under EQUIP I and II, an additional 1,652 schools have been constructed or rehabilitated, providing an additional 10,270 classrooms. About 14,000 school administrators have received school management training. EQUIP interventions have directly led to more than 90,000 teachers receiving in-service (INSET I) training. The second round of in-service training (INSET II) under EQUIP II, has been completed for all teachers. Under EQUIP II a system of scholarships has been initiated for female teachers resulting in a total of 3,500 female teachers receiving scholarships in Teacher Training Centers. Community participation in education programs has increased significantly. The Program has helped create 11,087 school Shuras (Councils) and 10,939 School Improvement Plans (SIPs), to improve the general learning environment within the school. Quality Enhancement Grants have been distributed to 9,935 Shuras, to purchase books, furniture, and laboratory equipment for schools.
While EQUIP results on the ground have been significant, much remains to be done. Demand for schools providing basic education continues to grow, with approximately 500,000 new students each year. Almost half of the school age population remains out-of-school with significant gender and provincial disparities. Only 57 percent of schools have usable buildings.
"Afghanistan's children today are the leaders of tomorrow. Therefore, enhancing the provision and quality of education is critical and key for human capital development, poverty alleviation and economic growth in Afghanistan," said Illango Patchamuthu, World Bank acting Country Director for Afghanistan. "While the government of Afghanistan has so far gained encouraging achievements, providing quality basic education in remote and marginalized areas and building education infrastructure across the country remains a persistent challenge to address."
The additional grant provided by the ARTF will:
Promote provision of equitable access to quality basic education by increasing in enrolment and school completion and improving gender parity
Improve the quality of education through establishing system for regular and adequate monitoring learning levels
Strengthen project management, delivery of education services and monitoring and evaluation through dissemination of information on school finance, administration and pedagogical issues.
To date, the World Bank has provided nearly $65 million in grant funds to support the EQUIP program, whereas the ARTF contribution totals $280 million in grants, including the funds being signed today.
Background information on the Afghanistan Reconstruction Trust Fund (ARTF):
The World Bank administers the ARTF on behalf of donors. The ARTF is a partnership between the international community and the Afghan government to improve the effectiveness of the reconstruction effort. Since early 2002, 33 donors have contributed over $5.4 billion to the fund, making ARTF the largest contributor to the Afghan budget – for both operating costs and development programs. ARTF's support for national priority programs, for operating costs of government operations, and for the policy reform agenda is contributing to the achievement of the Afghanistan National Development Strategy goals. The ARTF Management Committee consists of representatives from Ministry of Finance, Asian Development Bank (ADB), Islamic Development Bank (IsDB), United National Development Program (UNDP) and the World Bank.
---
---
Related Articles
The Ministry of Finance announced that Afghanistan and Iran have established several joint committees in the fields of economy, agriculture,
The US, Canada, International Security Assistance Force (ISAF)and other donors have spent 79mn Euros in funds for the reconstruction of
Afghanistan Civil Aviation Authority (ACAA) said that Pakistan has promised to re-open its airspace for Afghanistan-India flights on June 14.