Government Officials Attend Sustainable Development Goals Workshop in Kabul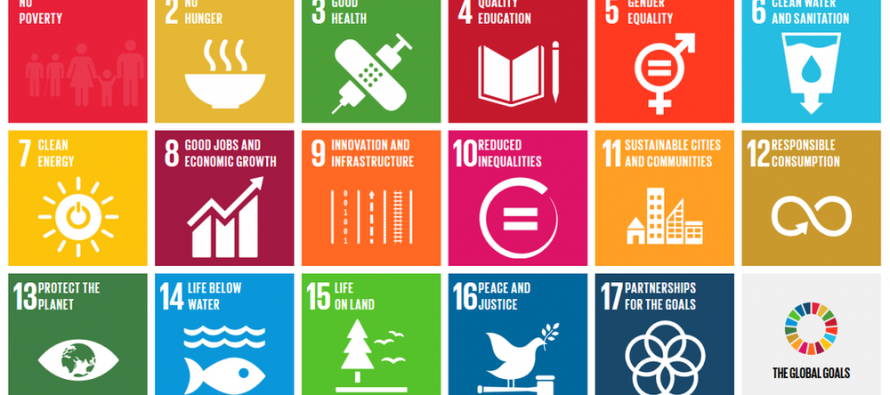 Over 65 government officials from 10 Afghan provinces attended a two-day multi-stakeholder Sustainable Development Goals (SDGs) on Agriculture and Natural Resources Management workshop from 16 to 17 July 2018 in Kabul. Officials from the Food and Agriculture Organization of the United Nations (FAO) and a number of Government ministries also participated in the workshop.
The Afghanistan Research and Evaluation Unit (AREU) with the support of the Food and Agriculture Organization of the United Nations (FAO) and the Ministry of Agriculture, Irrigation and Livestock (MAIL) have conducted workshops across seven regions in Afghanistan. The workshops brought together central and provincial governmental officials and multi-stakeholders to discuss the Sustainable Development Goals (SDGs) and have a clear picture of relevant activities at a field level.
The Afghanistan Research and Evaluation Unit (AREU)Strategic Advisor, Mr. Mir Ahmad Joyenda, said: "Our findings indicate that one of the problems is the absence of capacity in government institutions to define and identify some of the SDGs technical indicators for Afghanistan. Therefore, the UN agencies should support relevant Afghan government institutions in building their human resources capacity."
"Unavailability of mechanisms, data and public access to information about SDGs are among the main problems," he stated and added that there was a profound need for close cooperation among stakeholders, including the private sector, civil society and other organizations to have an effective mechanism to implement, monitor and report on SDGs.    
"SDGs are about partnership, integration and cooperation, it is about how we share our economic and natural resources fairly in a world with a growing population; it covers the way for economic development that leaves no one behind. Thus, we all must work in a collective and integrated fashion to support the implementation of SDGs Agenda- 2030 in Afghanistan," said Mehnaz Ajmal Paracha, Policy Officer (FIRST), FAOAfghanistan.
"It is possible to eradicate hunger by 2030 in Afghanistan," she added, "This requires a combination of pro-poor investment in sustainable rural development and social protection measures to lift people out of chronic undernourishment and poverty."
Mujeeb Sulimankhail, Acting General Director of Policy, Planning and Coordination at MAIL said: "The Ministry of Agriculture, Irrigation, and Livestock works with the Ministry of Economy to make the SDGs aligned with the national and local policies."
"One of today's workshop purposes is to identify the gaps in the implementation process of SDGs," he explained and added that SDGs was one of the priorities of MAIL's five years strategic plan. "We work with the Ministry of Economy to develop an effective reporting, assessment and evaluation mechanism."
The overall objective of these workshops is to build capacity surrounding SDG indicators and identify development gaps. The project will also carry out mapping exercises on roles, responsibilities, and obligations of various Afghan stakeholders,as well as identify how their contributions can be measuredbased on the relevant SDG indicators, which are primarily related to agriculture and food security.
In coordination with MAIL and other ministries, FAO and AREU are working to pave the way for contribution to achieving the SDGs in rural communities through policy advocacy, awareness raising, data generation and monitoring.
It should be mentioned that government officials from Kabul, Panjshir, Parwan, Kapisa, Paktia, Paktika, Khost, Daikundi, Logar, Ghazni, and Maidan Wardak provinces attended the workshop. Similar workshop had previously taken place in Herat, Kandahar, Bamyan, Jalalabad, Mazar–i-Sharif and Faizabad.
AREU is an independent research institute based in Kabul that was established in 2002 by the assistance of the international community in Afghanistan. AREU achieves its mission by engaging with policy makers, civil society, researchers and academics to promote their use of AREU's research-based publications and its library, strengthening their research capacity and creating opportunities for analysis, reflection and debate.
---
Related Articles
 The United States Agency for International Development (USAID) announced a $5 million contribution to Canada's Department of Foreign Affairs, Trade
Let's go back a decade and remind ourselves of what Afghanistan was like then. It was the regime of Taliban-
Afghanistan and Canada signed a Memorandum of Understanding (MoU) on increasing bilateral economic cooperation between the two nations. The agreement