Government slammed for lack of balance in next fiscal year's budget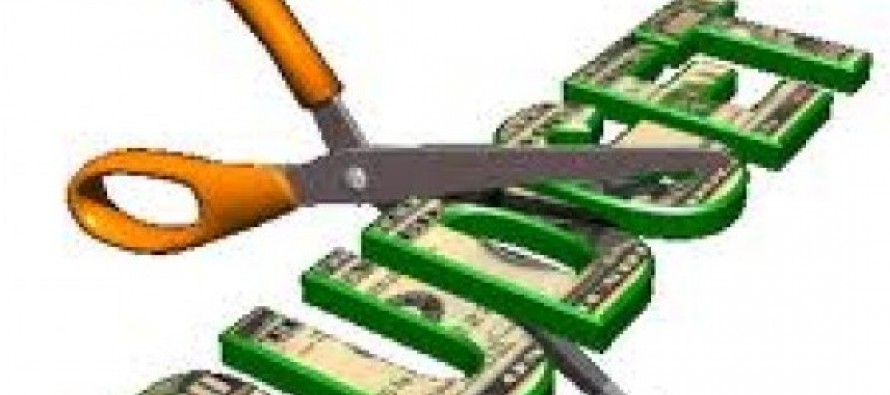 Members of the Civil Society Budget Advocacy Group (CSBAG)protested against the national budget for the fiscal year 1396 and called for it to be revoked by the Wolesi Jirga or lower house of the parliament.
This comes as the Afghan Ministry of Finance presented the draft for next fiscal year's budget (466bn AFN) to the Wolesi Jirga for approval a few days ago.
According to the CSBAG, the budget lacks balance in development and security sector allocations.
"Despite the failing security situation, the budget for the security sector has been reduced by 12% compared to last year's," said Khalil Raufi, a member of the CSBAG.
He further added that schools and roads are repeatedly reconstructed in some provinces while other provinces like Ghor are ignored in the national budget.
The members pinpointed the construction of Gardan Diwar road as one of the important projects ignored by the government.
Din Mohammad Shekib, another member of the group, said the budget was not enough to find narcotics with around three million people addicted to drugs in the country.
"There is an absence of basic balance in the budget and projects are not judiciously distributed," said Shekib.
The members called on the parliament not to approve the draft budget for the next fiscal year until balance is observed in the accounts.
The national budget for last fiscal year was 461.8 billion afghanis with 283.3 billion going to general and 168.5 billion to development expenses.
---
---
Related Articles
At a gathering celebrating "Social Media Week", officials of Nai Supporting Open Media emphasized on promoting social media in Afghanistan.
The Government of Japan has recently provided 5.3 million fund to UNHCR, UNICEF, UNMAS, WFP, WHO and IOM for humanitarian
Sixty women graduates received government-issued certificates today recognizing their year-long training and work experience through the U.S. Agency for International