Government urged to support Afghanistan's handicrafts industry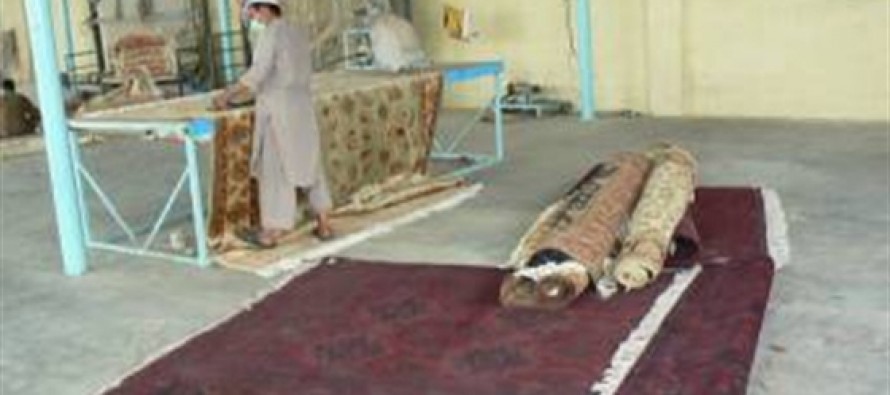 The National Union of Craftsmen called on the central government to pay more attention to the growth of Afghanistan's handicrafts business and Afghan industrialists.
The Union celebrated the World Handicraft Day and Afghanistan National Entrepreneurs Day on Tuesday.
Addressing the viagra in canada ceremony, Union Head Mohammad Hassan Sepahi asked the government to provide the platform for holding exhibitions inside and outside of Afghanistan in order to help boost marketing for Afghan handicrafts.
Meanwhile, Chairman of the Afghanistan Chamber of Commerce and Industries (ACCI) Mohammad Qurban Haqjo said the government has failed to fulfill its promises of assisting in the development of Afghanistan's handicrafts industries in the past three years.
According to Mr. Haqjo, some of Afghan carpet weavers still go to the neighboring countries for processing and selling their products.
Mr. Haqjo said the government must have focused more on the growth of handicrafts business, exports and investment—the key areas for Afghanistan's economy.
"The deadline of 2014 must be an alarm for the Afghan government to wake up. Afghanistan still relies on foreign aid, which is dwindling as 2014 is drawing closer," said Mr. Haqjo.
The ACCI Chairman added that development of investments and Afghanistan's private sector, prevention of imports of substandard quality products, availability of loans for investors, avoidance of extortion and illegal taxation are the factors that can protect Afghanistan from an economic crisis.
---
---
Related Articles
Turkmenistan will reduce the price of electricity imported to Afghanistan, according to statement from CEO Abdullah Abdullah's office. The announcement
How do you collect a $200,000 electricity bill from an Afghan warlord? Try cutting him off from the grid. Then
Pakistan's first shipment has arrived in Tajikistan through Ghulam Khan Port in Khost province, according to a statement from Afghan