Government yet to fulfill its promise of reconstructing the Band-e-Sultan Dam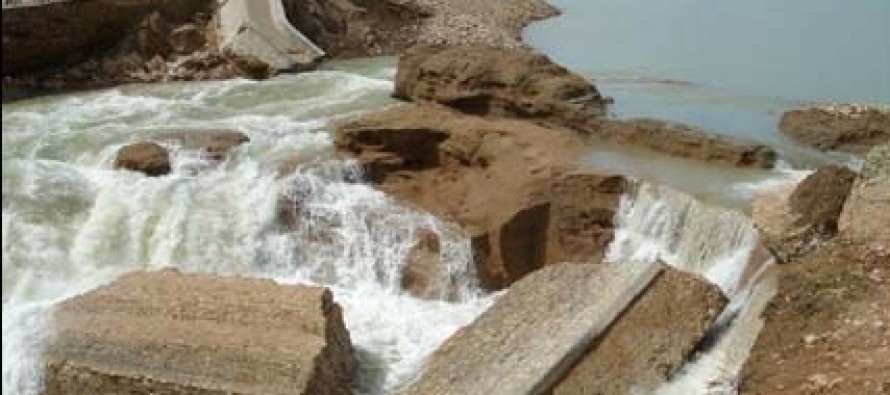 Southern Ghazni's residents urged the government to kick off the reconstruction work on the Band-e-Sultan Dam.
The government had promised last year to initiate the reconstruction process, but they had failed to honor the promise, said the residents.
The dam, having a 1000 years history, currently irrigates 15,000 hectares of land, and has the potential to meet electricity needs of 50,000 families.
The residents have approached the irrigation department and asked the director to develop canals and utilize funds set aside for the dam.
The dam is situated in the Jaghatu district of Maidan Wardak province, 40km northwest of Ghazni. It is of equal importance to both the provinces.
Government authorities have cited insecurity as the main reason for the delay in starting the project; however, the residents claimed that the security issue had been resolved.
"We have spoken to the Taliban, who had agreed not to create problems for the dams' construction. The Taliban had given us written guarantees which we have delivered to the officials concerned," said Jai Bismilllah, a resident of Khwaja Omari district.
Meanwhile, irrigation department Head Shafiqullah Jahani confirmed funds for the dam had been allocated, but the work is pending to a technical study.
---
---
Related Articles
The first fish production and breeding farm with a total value of two hundred thousand Afghanis was established in Dara
Afghanistan and Germany have signed two financial agreements that will contribute more than AFN 5 billion to the Afghan government,
Iran and world powers reached a historic accord over Tehran's nuclear program. The resolution authorizes the lifting of sanctions in