Graduation of disabled people from vocational training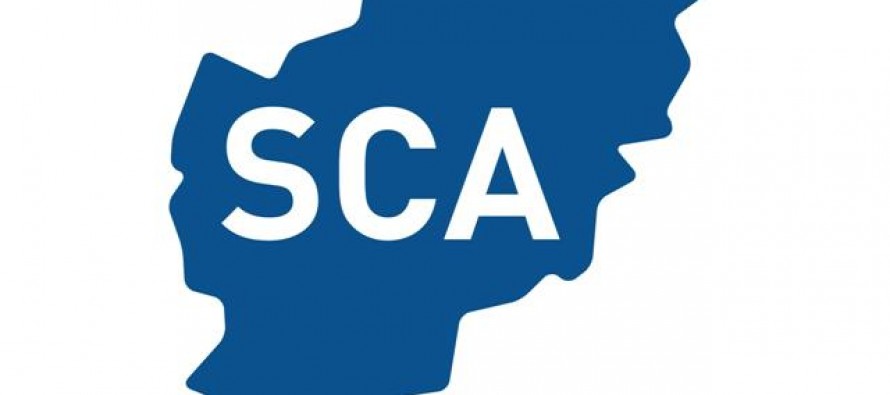 Upon completion of nearly a year-long vocational training, more than 500 people with disabilities (PwDs) including 211 females graduated from Swedish Committee for Afghanistan vocational training program, providing them an opportunity of self-employment to feed their families with honor and respect.
Vocational training program implemented by SCA's program of Rehabilitation of Afghans with Disabilities (RAD), was funded by the European Union in partnership with the Ministry of Labor, Social Affairs, Martyrs and Disabled Government of Islamic Republic of Afghanistan in Nangarhar, Laghman, Kunar, Logar, Ghazni and Wardak provinces.
 They were trained in embroidery, tailoring machine repairing, tailoring (male & female), metal work, carpentry, cherma dozy, beautician, motor car decoration, motorbike repairing, generator repairing, electric repairing, bicycle repairing, car engine repairing, tinsmith, hand crafts, carpet weaving and mobile repairing. Prior training, these 18 different trades for the trainees were selected carefully through a labor market survey.
Following the successful completion of the training, colorful graduation ceremonies were held in respective provinces. Provincial governors, directors of the ministry, local leadership, representatives of disable people organizations and vocational training organizations, parents and other family members of PwDs attended these ceremonies.
RAD awarded certificates, tools kits with assorted tools to grandaunts in order to support them is starting their own businesses and self-employment.
Appreciating SCA for the vocational training, participants of vocational training programme said that SCA provided them an opportunity of respectable self-employment to feed their families with honor.
The governors and ministry directors also prized SCA /RAD for the activities for persons with disabilities. During the ceremonies they awarded appreciation letters to SCA/RAD.
Swedish Committee for Afghanistan (SCA) is a non-for-profit and non-governmental organization working since 1982 to help rebuild Afghanistan after decades of war and destruction. SCA is today active in 16 provinces in the eastern and northern part of the country, primarily in the fields of education, health, disability and rural development.
---
---
Related Articles
Since the beginning of March, more than 125 electrical engineers from various line departments in the provinces Badakhshan, Baghlan, Balkh,
The Indian government has agreed to invest more in the Salma Dam project with approving cost revision from USD 200mn
The UAE-Afghanistan route is proving to be a lucrative and vital business for UAE carriers. Currently, Dubai-based carrier Flydubai flies