Hamid Karzai signs cooperation agreements with European countries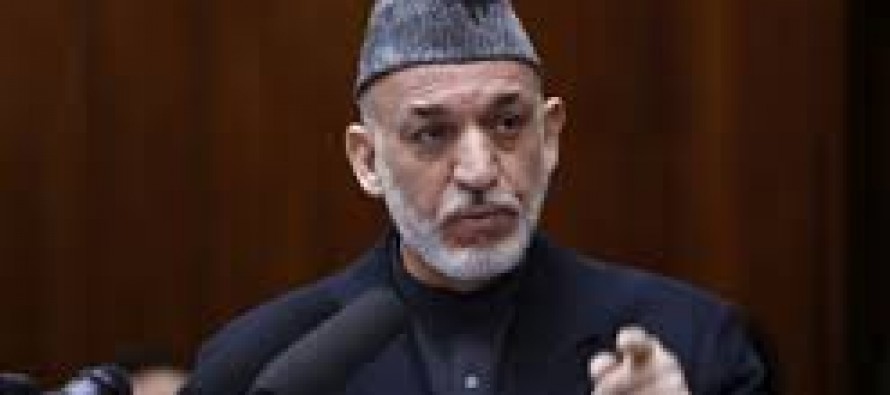 President Hamid Karzai inked long-term cooperation agreements with Finland, Denmark and Estonia.
The president embarked Sunday on tour of the three European countries and was accompanied by Foreign Minister Dr. Zalmay Rasool, National Security Advisor Dr. Rangin Dadfar Spanta, president's advisor on international affairs, Yahya Maroofi, his spokesman Amal Faizi and other officials.
Finland
Finland signed a 10 year long agreement with Afghanistan that would begin after 2014.
The Finish government agreed to assist Afghanistan in strengthening democracy, improving the economy, training Afghan military and empowering Afghan women and girls.
As per the agreement, Finland would grant 30mn EUR to the Afghan government for a decade post 2014, when the international troops are set to withdraw Afghanistan.
Finish Prime Minister Jyrki Katainen said his country would review and monitor the activities listed in the agreement.
"Finland is willing to help Afghanistan in its efforts towards achieving developments in its mining industry and extracting its mineral resources," said M. Katainen.
He added Finland would encourage its mining specialists and experts to provide training on mining in Afghanistan.
Estonia
President Karzai met with the Estonian president Toomas Hendrik Ilves , Prime Minister Andrus Ansip and Speaker of Parliament Ene Ergma.
The parties discussed the ongoing peace process, security transition and aid pledges held out at Tokyo conference.
Estonian officials promised to cooperate with Afghanistan in enhancing the capacity of Afghan government officials.
Denmark
President Karzai signed the long-term cooperation agreement with Denmark's Prime Ministe rHelle Thorning-Schmidt in Copenhagen.
The agreement will ensure a long-term Danish engagement in Afghanistan's political, economic, security and development policy.
---
---
Related Articles
An Afghan business delegation is heading to Pakistan to attend an exhibition and confer on business ties between Afghanistan and
A number of Kabul residents have complained about absence of proper transportation services and high taxi fares during Eid days.
Badakhshan University celebrated the official opening of a new women's dormitory in Faizabad, the provincial capital. Built by the Department