Handover and inauguration of electricity scheme in Northern Afghanistan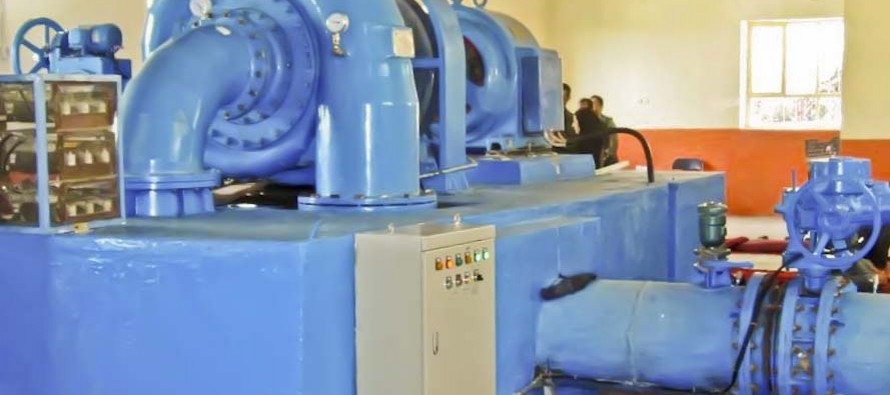 A complete electricity scheme in the center of Baharak district of Badakhshan province was handed over to Da Afghanistan Breshna generic levitra cialis Sherkat (DABS) on Wednesday.
Sayed Naqibullah Bariz, Acting Governor of Baharak District, Qutbuddin, Acting Chief of Police of Baharak, Nazya Baharistani, Vice-Chairman of Badakhshan Provincial Council, Sayed Abdul Basir Hussaini, Director DABS-Badakhshan, Eng. Muhammad Rafi Bahman, Director of compare viagra prices Water Management Department and Head of Provincial Energy Working Group of Badakh- shan as well as representatives of the German Cooperation with Afghanistan attended the ceremony.
The new capacity of 150 kW of electricity generation will provide high-quality and reliable electricity to supply households, business and public customers with electricity which will enable administrative, economic and household activities in this community.
The electricity scheme supplies high-quality electricity at an affordable tariff to more than 1,135 do- mestic customers in more cost of propecia than 13 villages in the district. As part of the German Cooperation with Afghanistan, the Deutsche Gesellschaft für Internationale Zusammenarbeit (GIZ) GmbH has financed the project on behalf of the German Federal Ministry for Economic Cooperation and Development (BMZ) with a total sum of about 300.000 Euro.
The overall implementation of the schemes was undertaken within the framework of an electricity plan for Badakhshan. The supply of high-quality and affordable electricity has already transformed the lives of people in Baharak district. Households are now able to use electric lighting and televisions in their homes as well as other electrical appliances. The rapid development of trade and economic activity in the center of Baharak district shows the immediate benefits of electricity services to productive uses such as carpentry, flour milling, sewing, embroidery, metal working and other business activities.
A key issue in the handover ceremony was the confirmation that DABS will assume the re- sponsibility for operation, maintenance and management of the electricity scheme to ensure long-term sustainability of the electricity services. The GIZ project "Renewable ener- gies and energy efficiency in rural regions of Afghanistan" continues to support DABS with activities such as electricity awareness campaigns, customer service centres, technical sup- port for maintenance and billing to ensure the development of the capacity in DABS for long-term sustainability.
---
---
Related Articles
The Ministry of Interior and the Ministry of Communication and Information Technology will begin the distribution process of electronic ID
At Kabul's Dunya University, 24 employees from the Ministry of Mines and Petroleum embarked on eight months of professional training,
(Pajhwok Afghan News weekly price report) Prices of fuel, sugar and gold went up during the outgoing week in Kabul,