Hayatullah Dayani wants the Afghan state bank's debtors detained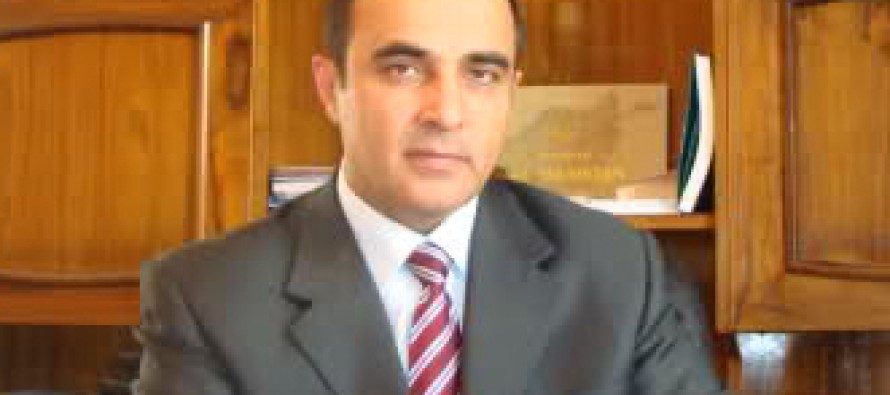 Currently imprisoned in Pul-e-Charkhi, Former Chief of the Pashtanay Bank Hayatullah Dayani demands assistance and cooperation in arresting the individuals involved in the embezzlement of the loans.
Mr. Dayani was alleged for corruption and embezzlement of USD 27mn through forged documents from 2006-2008 and has been sentenced to 20 years in prison.
Twelve other former officials who were accused of fraudulent act have also been jailed.
The case has been extradited back to the attorney office to review the findings of the High Office of Oversight and Anti-corruption office and to address its gaps and shortcomings.
According to reports, companies who had received the loans from the bank have not faced legal actions.
Mr. Dayani has, therefore, approached the Supreme Court and asked for assistance in finding the culprits behind the case.
He has requested the Supreme Court to appoint a delegation composed of experts in the field of banking who can assist with clarifying the case. Mr. Dayani called for the application of a just and fair legal procedure during and after the investigation.
According to the High Office of Oversight and Anti-Corruption, the millions of dollars of loans were provided to 31 companies without legal documents and official licenses—an allegation Mr. Dayani finds to be unreasonable and evident of the flaws in the case.
Mr. Dayani argues that the loans from the bank were not paid in cash to the debtors; they were instead transferred to their bank accounts. And, as a general rule and requirement of banking procedures, companies have to provide their full name, address and other identification documents in order to be able to open up a bank account. Moreover, a number of these companies did pay their installments and interests after obtaining the loan for some time.
"How can a forged company pay its interests and installments? This clearly shows that these banks do exist, and the office of attorney has failed to detain them," said Mr. Dayani.
According to reports, some of these companies are still operating, while Mr. Dayani along with the 12 officials has already spent a year behind the bars.
Original article published in Dari in the Milli Arman Newspaper on 09 February 2013, Edition 224
---
---
Related Articles
Best Actor in a Leading Role (Female) – Deepika Padukone for Piku Best Actor in a Leading Role (Male) –
Da Afghanistan Bank (DAB), Afghanistan's central bank, said strict measures have been taken to tackle smuggling of US dollar to
Afghan President Hamid Karzai met with his Tajik counterpart, Emomali Rahmon to confer on strengthening economic ties between the two