Health Center for Ghazni Refugee Town opened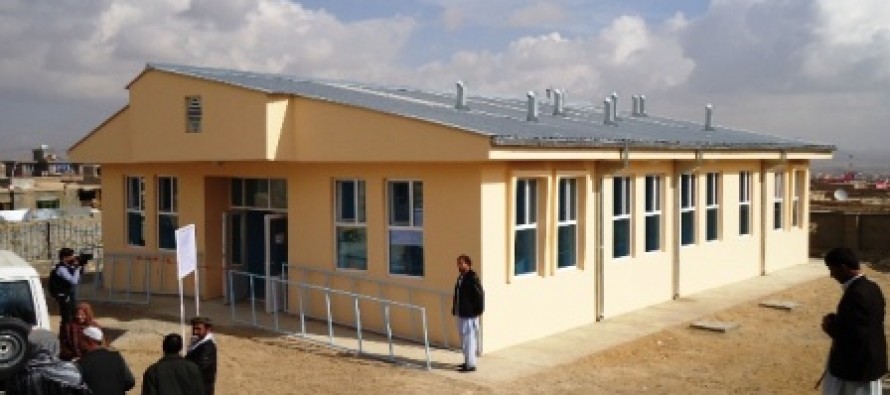 Ghazni local officials reported about the inauguration of a health center in the refugee town of Ghazni province.
Abdul Bari Rahimi, head of the Refugee and Repatriation Department in Ghazni, said the health center, built on a 1-yard land, has 10 rooms.
Costing USD 130, 000, the project is funded by the United Nations High Commissioner for Refugees (UNHCR).
Ghazni is one of the insecure provinces of Afghanistan and has been the recipient of minimal amount of development projects in recent years.
A number of residents complain about the negligence from the local officials towards the problems of the residents.
Mr. Rahimi urged the Ministry of Public Health to provide the new health center with necessary facilities at the earliest opportunity to enable the center to operate soon.
After the public hospital, which was built 50yrs ago, this is the first health center in Ghazni province.
Baz Mohammad Hemat, Head of the public hospital in Ghazni, said the public hospital is unable to deal with the problems of the people as well as they desire, given the density of the population in the city of Ghazni and the increasing number of patients.
---
---
Related Articles
The Finance Ministry's treasury department has collected 99bn Afghanis in the last ten months. Finance Minister Eklil Hakimi made these
Cooperation between Afghanistan and China will continue, said President Hamid Karzai on Wednesday. Speaking highly of China, President Karzai said
  Afghanistan's Squandered Foreign Aid Has Young Businessmen Worried About Future KABUL, Afghanistan — About three years ago, Abdul Fattah