Health sector players discuss a 10-year plan for Afghanistan's healthcare plan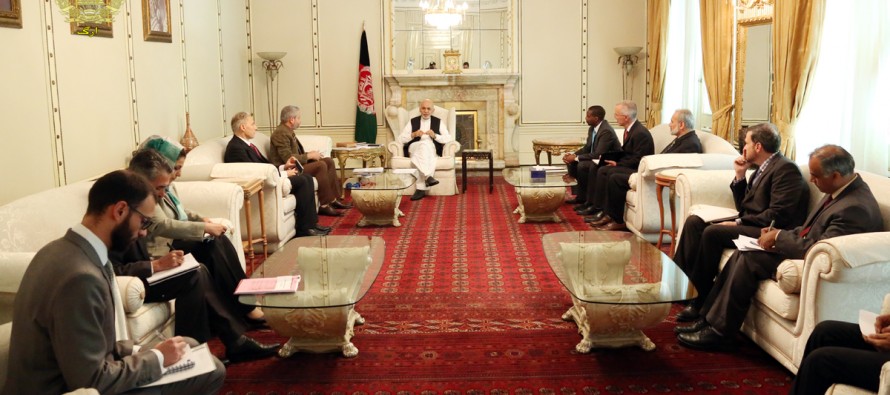 President Mohammad Ashraf Ghani held a meeting with various key players from the health sector to confer on ways to improve the situation of healthcare services in the country.
The meeting was attached by Public Health Minister Dr. Ferozuddin Feroz, senior health officials, World Bank country director, USAID officials and the European Union ambassador to Afghanistan.
The gathering discussed bringing into effect a 10-year healthcare plan to improve healthcare services for mothers and newborns.
President Ashraf Ghani stressed that the Public Health Ministry's role was crucial for the improvement of the healthcare system by overseeing and assessing activities of healthcare providers.
The gathering proposed a pilot health insurance scheme between the Public Health Ministry and the National Directorate of Security.
---
---
Related Articles
International donors to Afghanistan, led by the U.S., Japan, Germany and the UK, pledged to USD 16bn in civilian aid
A number of Kabul dwellers complained about lack of recreational parks for families. As the spring season is drawing near,
The fifth economic commission between Kabul and Tehran would be held after elections in Iran, Afghan Chief Executive Officer Abdullah