Helmandis stage protest, demand government to solve their problems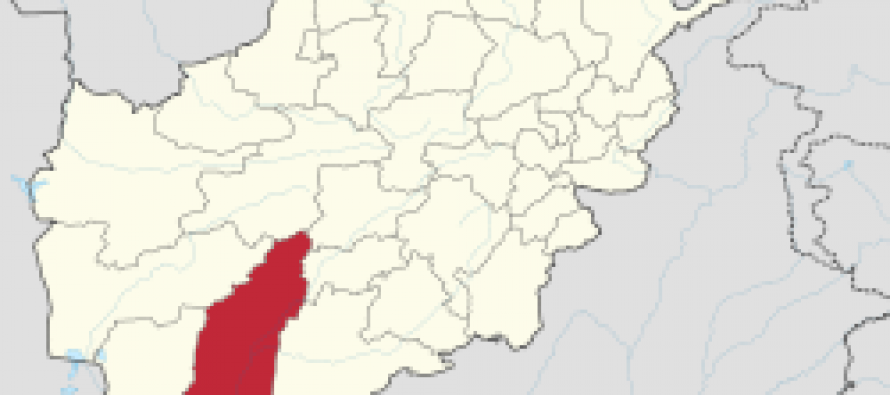 Hundreds of residents from Helmand gathered in front of the Ministry of Water and Energy on Saturday, demanding the government to address their problems.
The residents spoke of their problems to the media and said the government has not paid much attention to the development of Helmand as it did to other provinces, as a result of which Helmand province has remained to be one of the underdeveloped provinces.
The protestors chanted slogans such as, "We want electricity; we want water."
"We don't have security. We don't have hospitals. Why do we Helmandis not have our rights? We own the Kajaki Dam-the most important dam in Afghanistan. What has our defense minister done to ensure the dam's security? If he can't provide security, then he must resign," said a protestor.
Once the main supplier of power to Helmand and its neighboring provinces, Kajaki Dam has remained closed after destruction caused by the decades of war in the country.
Four years ago, the United States of America promised reconstruction of the dam. However, according to the residents, America has not yet fulfilled its promise.
Meanwhile, Afghan Presidential Administration denied the accusations of the protestors and said development projects including reconstruction of Kajaki Dam are underway in Helmand province.
"Work on the reconstruction of Kajaki Dam, building of schools and hospitals and other reconstruction projects are in the process. We do not understand why the residents are protesting. Helmand is one of the provinces where reconstruction is rapidly taking place," said Mohammad Ehsan Tahiri, Head of Monitoring and Evaluation.
Ministry of Water and Energy has repeatedly linked the slow progress in the reconstruction of  Kajaki Dam to the security issues present in the area.
Residents, during their protest, claimed that the security situation has improved in the province, but the reconstruction process has not accelerated.
They further added they are ready to take responsibility of the security of the dam's workers, once the government restarts the reconstruction of the dam.
Southern Helmand province consists of 14 districts and is considered to be one of the most insecure provinces of Afghanistan. Currently, the U.K. and U.S. forces are operating there.
Recently, Helmand's governor said districts of Baghram and Dishu are still occupied by the opposition forces, while the rest of the areas are under control of the government.
---
---
Related Articles
 Roshan, Afghanistan's leading total communications provider, and Western Union, a leader in global payment services, have today jointly launched the
A number of Afghan businessmen participated in the international exhibition of Halal Food in Moscow. This was the first ever
The customs department of the western Nimroz province has recorded 6.5bn AFN in revenue for this year, seeing a 15%